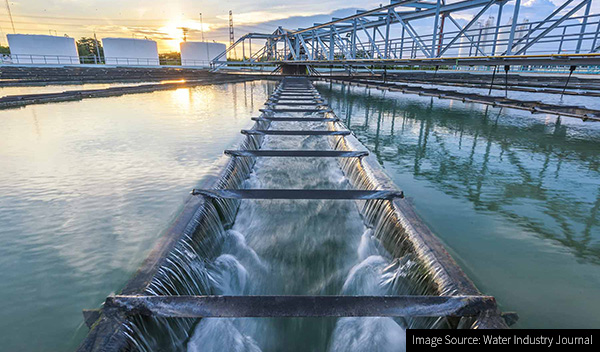 The criticism faced by the main water companies over the summer regarding the high level of water leakages and sewage discharges will add to the pressure on the industry to boost its capital spending in the short and medium term.
In late July, Ofwat unveiled figures showing that although three quarters of the water companies are meeting their leakage targets - and some have cut leakage by more than 10% over the past two years – the regulator was pushing for companies to reduce leakage by 'at least 16%' in the five years up to 2025.
Ofwat is also calling for: "…Immediate and sustained action to improve performance" on areas such as river water quality and to take bigger steps towards net zero, as part of the industry's upcoming price review. Under the review - PR24, covering the years 2025-30 - water companies will be obliged to set business plans for the next five years and in the context of a 25-year strategy to deliver environmental improvements.
Combined with the adverse publicity from drought and hosepipe bans, these measures should serve to create growing opportunities for contractors seeking work in the water sector.
As things stand, the £51 billion of investment in the water sector which Ofwat has approved for the industry during the AMP7 period covering 2020-2025, is helping to keep many civils contractors busy.
Costain, one of the leading contractors in the sector, said in March that after Covid, its volumes in the sector had improved during 2021 as AMP7 year-two programmes had got underway. As well as the Thames Tideway Project, the company is working with key clients including Severn Trent Water, Southern Water, Thames Water and United Utilities under their five-year programmes through to 2025.
Projects underway
Glenigan data highlights the scale and variety of upcoming projects in the water sector under the AMP7 spending regime. For example, the £288 million AMP7 Northumbrian Water Framework will cover a wide range of repair and improvement projects which are divided into ten lots covering the North East as well as Essex and Suffolk. The framework is due to start next spring and run for 48 months (Project ID: 22196537).
Across the Pennines in Lancaster, United Utilities is currently reviewing tenders for the £1 billion Haweswater Aqueduct Resilience Programme which will involve the overhaul of 109km of pipeline which takes water from the Lake District to Greater Manchester. Work on the scheme, which involves numerous contracts in the £1-2 million bracket, is due to start next summer and run for seven years (Project ID: 19384153).
Elsewhere, tenders have recently been returned on Welsh Water's £2.9 billion AMP7 mechanical and electrical framework which is due to get underway this autumn and run for 60 months (Project ID: 20329446).
Huge reservoir projects
In the medium and longer term, continuing droughts and population growth have raised the prospect of some potentially huge reservoir projects. Anglian Water, whose patch covers some of the driest areas of the country, is consulting on two new reservoirs; the £1.5 billion Fens Reservoir in Cambridgeshire (Project ID: 22326269) and the £1.8 billion South Lincolnshire Reservoir (Project ID: 22326278). Work on both could potentially start in spring 2027.
Meanwhile, Anglian Water is also planning a £400 million Bexwell to Bury St Edmunds Pipeline Works which will connect two reservoirs and where work is set to start in autumn 2024 (Project ID: 20360810).
Glenigan customers can see details of all new water sector construction work if part of your subscription.
Not a Glenigan customer, but would like to see detailed sales leads for all new water sector construction work? Request a free demo of Glenigan today so we can show you the size of the opportunity for your business.