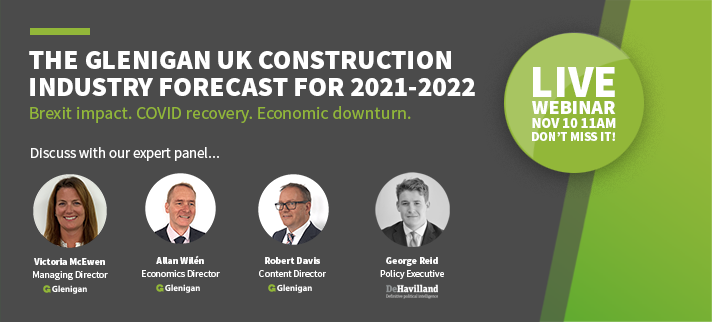 Date: November 10, 2020
Venue: Online
The Glenigan Construction Industry Forecast for 2021-2022 tackles potential Brexit impact scenarios, the continuing recovery and future outlook for construction. The Forecast will be released on Friday 6th November, and will be followed by a live interactive webinar on Tuesday 10th November at 11am.
Don't miss this opportunity to ask your questions, add our webinar to your calendar now. Add to Outlook > https://bit.ly/34jInng. Add to Google > https://bit.ly/3ogtF8u.
Read more