Although university construction project-starts have fallen over the last two years, there is still considerable investment going into delivering high-value university construction projects, creating significant opportunities for firms, if you know where to look.
Here we look at the top five university construction projects (by total project value) starting on-site this year to illustrate the size of the opportunity.
£202 million, University of Oxford, Life and Mind Building Redevelopment
The £202 million Life and Mind Building for the University of Oxford (Project ID: 19276525) will be the largest building project the university has ever undertaken, and will become the new home for two university departments: Experimental Psychology and a new department of Biology, combining Zoology and Plant Sciences. The new 25,329 sqm building replaces the recently demolished Tinbergen Building, and will deliver laboratories for undergraduates, postgraduates and researchers, as well as lecture theatres, and specialised support laboratories. Opportunities for public engagement with the university's research will also be featured as well as space for collaboration and engagement, teaching laboratories, lecture theatres, seminar spaces and computer laboratories. Multifunctional break-out and event spaces for outreach and conferences, study spaces, cafés, and roof level greenhouses also form parts of the building. The project, with Wates named as main contractor, is due to start on-site in July and is expected to take 33 months to complete.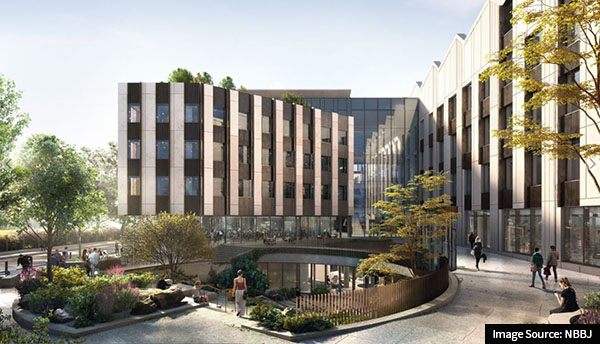 £100 million, Space Park - Phase Two, Leicester
The £100 million Phase two of Space Park in Leicester - a world-leading cluster for innovative research, enterprise and education in space and Earth observation - is due to start on-site next month. Construction of the first phase of Space Park Leicester (Project ID: 17111769) is already underway, which, when completed, will provide a mix of teaching, laboratory, office and collaboration space. Phase Two adds laboratories, workshops and clean rooms which will provide research into Artificial Intelligence and robot-assisted satellite production, in addition to research into novel solutions for downstream space data challenges. The 4,629 sqm, four, and five storey building will house University of Leicester departments and companies working in satellite design and engineering, and related sectors such as data collection and application. The project, with Bowmer & Kirkland awarded the main contract, is expected to take 24 months to complete.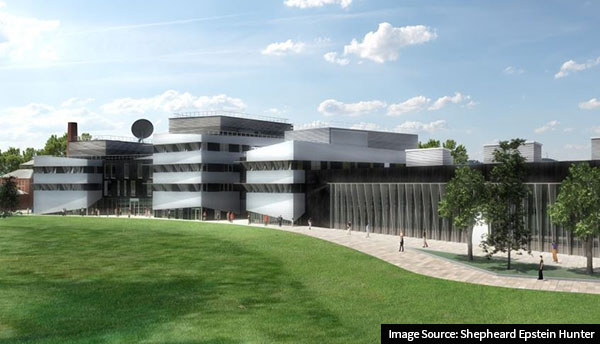 £86 million, Glasgow University, Research Hub Extension
The £86 million extension for Glasgow University (Project ID:17079065) will provide 11,600 sqm of specialised teaching and research space for the University's Postgraduate Taught (PGT) student community, and deliver state-of-the-art premises for the University's world-leading Adam Smith Business School. The project, on the former Western Infirmary site, will be constructed in interconnected stacks, providing space for research, collaboration, teaching, and informal interaction between students, academics and professionals. It will also feature specialist teaching spaces including a trading suite and data visualisation room. The project, with Multiplex awarded the main contract, is due to start on-site at the end of April and is expected to take 23 months to complete.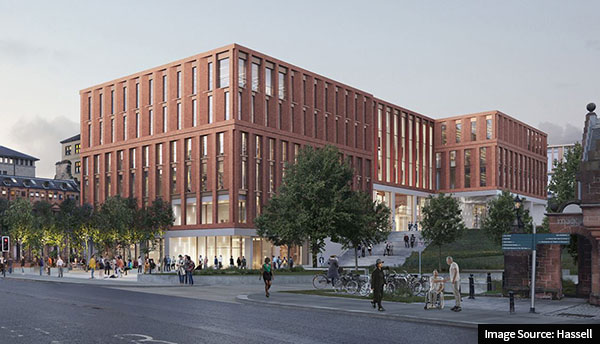 £75 million, Manchester Metropolitan University Science and Engineering Building
The £75 million project (Project ID:18373517) will deliver a new home for Manchester Metropolitan University's Faculty of Science and Engineering. The building is the largest construction project the University has ever undertaken. The new 7-storey construction will provide new facilities for research and lab spaces; enhanced STEM education in collaborative working spaces; bring together different departments into a high-tech 'super-lab', deliver world-class modern facilities to support the University's global ambitions and local partnerships, and enhance students' learning. Main contractor Bowmer & Kirkland started on-site last month and the project is expected to take 24 months to complete.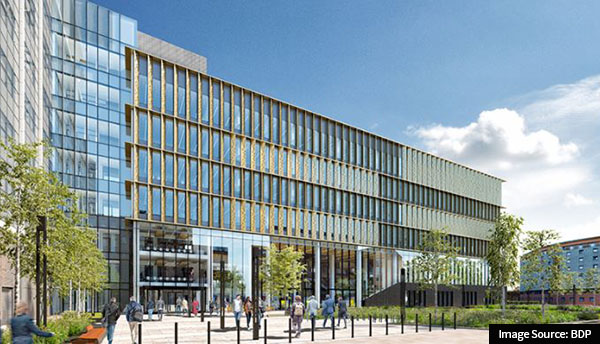 £40 million, Birmingham University, Molecular Sciences Building Phase 1
The £40 million project (Project ID: 18143111) will provide a designated hub for the School of Chemistry along with facilities for the School of Geography, Earth and Environmental Sciences.
The new 12,790sqm building, on the site of the former Munrow Sports Centre, will provide laboratories, offices, lecture and tutorial rooms and containment/ waste rooms. Main contractor Morgan Sindall Construction is due to start on-site next month and the new building is due to open late 2022.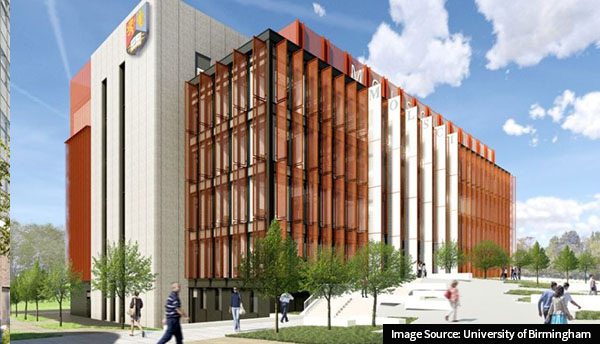 Glenigan customers can view all new and planned university building project opportunities if part of their subscription.
Not a Glenigan customer but would like to take advantage of opportunities in this sector? Please request a free demo where we can show you more details on projects of interest to your business.
PR contact:
Rick Stephens (Content Marketing Lead)
T: 01202 786 859 │ E: rick.stephens@glenigan.com