Whoever lands the role of education secretary under a new prime minister, he or she will inherit one of the most significant education construction programmes currently underway across government.
Against a background of rising secondary school pupil numbers – set to increase by 213,000 between 2020 and 2026 – the current boost to education capital investment is creating significant opportunities for contractors.
Thanks to the UK government's last Spring Spending Review, the Department of Education capital budget is set to rise from £5.2 billion last year to £6.3 billion in the current 2022/23 financial year and to £7 billion in 2023/24.
The signs are that this is now translating into a significant new source of contracts for the construction industry. After a 13% rise in the value of project starts in the education sector last year, the new Glenigan UK Construction Industry Forecast 2022-2024 predicts a 7% increase this year and further rises of 14% in 2023 and 3% in 2024.
Significant rebuilding programme
The government's Schools Rebuilding Programme, which is set to run over ten years, stands out as the key source of new work for contractors in the sector. Having prioritised 100 schools and sixth form colleges in the first batch, the programme is set to prioritise a further 300 schools over 2022 and 2023.
As the first phase of the rebuilding programme materialises, the extra investment is creating a useful source of work for some of the larger contractors with strong reputations in the education sector.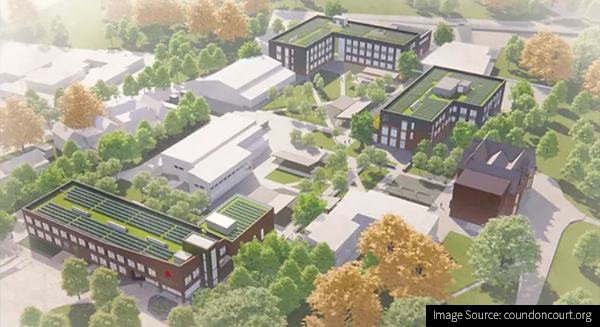 Wates, for example, is due to start work this autumn on a £38 million project at Coundon Court School in Coventry, which is one of the first 50 schools in the rebuilding programme. The project, where the Department of Education, Coventry City Council and Wates itself will act jointly as the client, involves the demolition of six existing buildings together with the construction of three new ones and is set to run for 20 months (Project ID: 09234263).
Work is also due to start this autumn on another significant project under the first phase of the rebuilding programme at The King Edmund School at Rochford in Essex. Tenders have been returned on the £17.12 million contract, involving the construction of a replacement school building, where work will run for ten months (Project ID: 21058049).
The rebuilding programme is also generating opportunities on smaller contracts, particularly on inner-city schools. Tenders have recently been returned on a £4.5 million project at Catherine Infant School in Leicester under the rebuilding programme where work is due to start early next year and run for 10 months (Project ID: 21058083).
University workload
After a lean spell over recent years, construction work across the country's universities has picked up this year. Glenigan is forecasting a 17% increase in the value of projects in the sector in 2022, compared to last year, although it is set to slip back in the coming two years. Longer term, the sector's prospects should be bolstered by rising number of university applications and a growing number of 18–25-year-olds.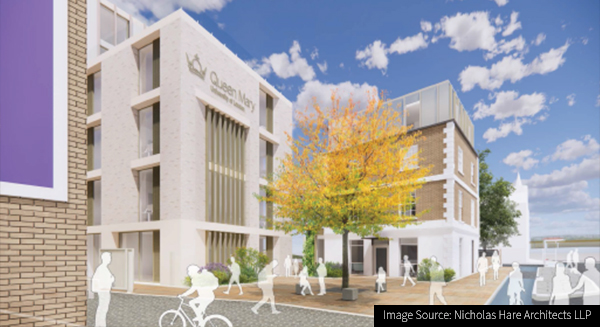 Glenigan data highlights numerous major projects in the sector where work is due to start in coming months. One landmark university project where detailed plans have been submitted is the £23.25 million School of Business & Management at Queen Mary University in East London. Work on the scheme, which involves over 7,000 sq m of space, is due to start early next year and run for 12 months (Project ID: 19245978).
Glenigan customers can see details of new education construction work if part of your subscription.
Not a Glenigan customer, but would like to see detailed sales leads for new education construction work? Request a free demo of Glenigan today so we can show the size of the opportunity for your business.