Planning approvals for a series of major projects in Scotland in the opening months of this year has highlighted the growing opportunities for construction contracts north of the border as the country recovers from the pandemic.
Project starts in Scotland rose 14% in the first quarter compared to the previous three months. In the industrial sector alone, project starts leapt by 169% to £123 million, helped by a major £50 million storage and distribution scheme at Bellshill, near Glasgow.
Although project starts in Scotland have yet to match the levels of a year ago, an encouraging growth in planning approvals – particularly for housing, hotel & leisure, and community & amenities work – bodes well for future workloads.
Tourists returning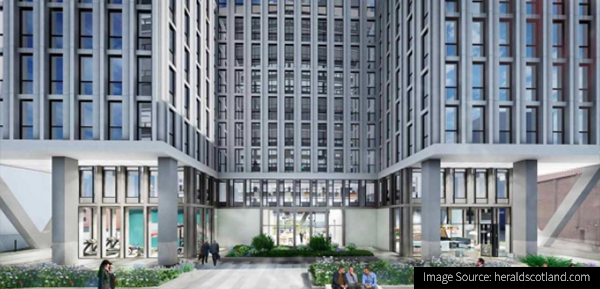 The prospect of significant numbers of tourists returning to Scotland as the pandemic subsides has encouraged developers in the hotel & leisure sector. Project approvals in the sector in Scotland jumped by 265% to £325 million in the first quarter against the period a year earlier, helped by a go-ahead for major projects such as the £100 million 'Met Tower Hotel' scheme at the former City of Glasgow College. Work on the project is due to start this summer (Project ID: 19022697).
Meanwhile, in Edinburgh, there are some significant hotel & leisure refurbishment projects in the pipeline. Work on a £38.5 million contract to fit-out the 244 rooms at W Hotel in the city's James Craig Walk, is due to start later this spring (Project ID: 21090752).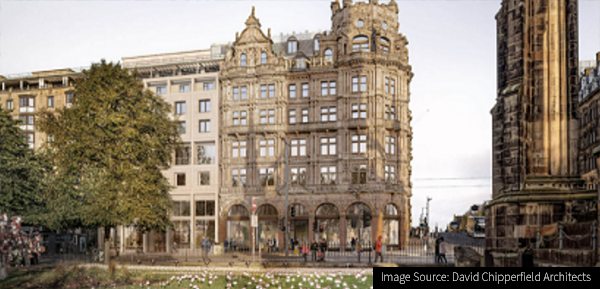 Elsewhere in the Scottish capital, detailed plans have been submitted for the £26.1 million Jenners Building Hotel in Princes Street involving the conversion of a 17,000 sq m building into a hotel together with cafes and shops (Project ID: 19415907).
On the new-build front, work on a new £19 million Ibis Red Hotel at Edinburgh Airport started in March and is set to continue for 12 months (Project ID: 15347938).
Housing is another bright spot for new contract awards in Scotland. Approvals for Scottish housing projects were worth £1,068 million in the first quarter, up 6% on a year earlier and helped by the go-ahead for a £55 million scheme of over 400 homes at Ruchill Hospital in Glasgow. Work on the development by Bellway Homes (Scotland West) and Avant Homes, is due to start this summer (Project ID: 99364548).
Approval has also been given for another major housing scheme in Glasgow on land at East Kilbride, where Taylor Wimpey (West Scotland) is due to start work on a £30.3 million development of nearly 230 homes later this spring (Project ID: 21032795).
Community & Amenity uplift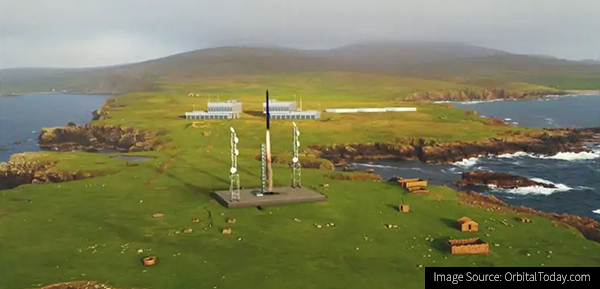 A green light for the £100 million Shetland Space Centre (Project ID: 20134020) was behind a spectacular - more than six-fold - increase in the value of community & amenity planning approvals in Scotland in the first quarter, compared to a year earlier.
But there are some significant contract opportunities in the short-term pipeline in the community & amenity sector in Scotland, particularly for construction work on new prisons. Tenders are currently being invited for the new £250 million HMP Glasgow which will house 1,200 inmates and replace Barlinnie Prison. Work is set to start in autumn next year and run for 38 months (Project ID: 19429386).
Meanwhile, Balfour Beatty has been appointed as main contractor on a £110 million design and build contract at HMP Highland Development for the Scottish Prison Service in Inverness where work is due to start later this year and run for 24 months (Project ID: 16153800).
Glenigan customers can see details of all construction work in Scotland if part of your subscription.
Not a Glenigan customer, but would like to see detailed sales leads for construction work in Scotland? Request a free demo of Glenigan today so we can show the size of the opportunity for your business.