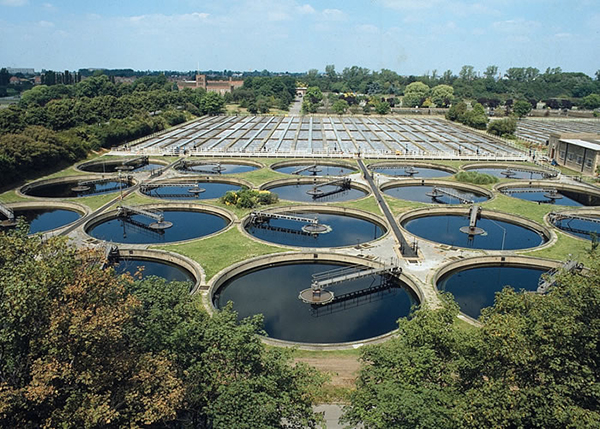 As the industry slowly begins to emerge from the worst of the coronavirus lockdown, construction for water utilities work is coming on stream.
The latest round of spending from the water utilities, known as AMP7 and running until 2025, is beginning to kick in and Amey has secured a £100 million extension to the contractor's existing reactive and maintenance agreement with Yorkshire Water.
Nicola Shirley, operational contract manager at Yorkshire Water, said: "We have some challenging performance targets for AMP7 and, working with Amey, we will positively contribute to the Performance Commitments we have for sewage flooding and pollution."
Spending from AMP7 spending is due to accelerate from this spring onwards and Yorkshire Water has a swathe of contractors signed up for its £1 billion AMP7 complex and minor MEICA framework, which will run until 2025 (Glenigan Project ID: 19376828).
"The MEICA Framework Partners will join our civils partners and Yorkshire Water in developing our enterprise delivery model," said Mark Baker, head of programme delivery at the utility.
Projects flowing down this procurement pipeline include a £4 million 12, sq m reservoir at Boston Park, where Glenigan's research shows contractor MMB is expected to start work later this summer (Glenigan Project ID: 17135306).
Welsh Water
Other contractors benefiting from new work from the AMP7 programme include Skanska, which has renewed its asset management contract with Welsh Water, which will spend £2.3 billion improving its network of 26,500-km of water mains, 30,000-km of sewers and 838 sewage treatment works and 66 impounding reservoirs.
Skanska's new five-year deal is valued at £193 million and starts this spring (Glenigan Project ID: 20169090) and Glenigan's research shows that Welsh Water is among the industry's top 100 clients in the 12 months to Q1 2020.
The utility is also procuring other works, such as a £1 million deal to repair Llyn Brianne Dam in Dyfed with Glenigan's research showing the job at the tender stage (Glenigan Project ID: 20189709).
Thames Water
Thames Water, which is traditionally one of the biggest spending water utilities, is procuring a capital projects framework for its £2.3 billion AMP7 spending commitments (Glenigan  Project ID: 20106353). After being given extra time to submit bids, expressions of interest have now been received for the main agreement.
Other individual Thames Water projects are coming up for grabs including an £80 million plan to relocate a sewage treatment works in Guildford (Glenigan Project ID: 20147311). Applications to tender have now been received and Glenigan's market research shows a start on site is due towards the end of this year.
Good prospects
Tenders have been returned for Scottish Water's £450 million infrastructure delivery framework (Glenigan Project ID: 19355972), which should kick-in next year and further boost spending in a sector expected to defy any weakening in the industry.
Glenigan's economics director Allan Wilén said: "The new investment AMP7 programme will begin to lift industry spending from April 2020, and water industry work will begin to flow next year with investments of £50 billion planned up to 2025."
With Ofwat commitments to meet, water utilities should be steady clients over the coming years.
See opportunities for your business with our free pipeline-finder. Search by location, sector, stage, and project value to see your perfect sales pipeline.