The construction industry is experiencing an unprecedented period, as the effects of COVID-19 have made a dramatic impact, however we're starting to see signs of recovery with:
An ongoing and improving trend around construction site openings, particularly the reactivation of the large sites.
A relatively healthy early development pipeline, which will start to be delivered as lockdown is eased.
The opportunities arising through expected increased public investment in infrastructure, health and education.
The expected increased demand in warehousing, logistics and distribution centres and the execution of the final mile delivery sector.
Sites reopening
With the initial easing by the Government of the lockdown restrictions coming into effect, Glenigan's construction industry researchers have identified a growing number of suspended projects, where work has now restarted on site, or which are currently being prepared for a restart over the next few weeks.
Over the last week we have seen an increasing number of suspended sites restarted by contractors and developers. Overall there were 2,092 suspended sites last week, a 25% fall on the week before.
Suspended sites currently account for a quarter of all sites currently under construction and the same by value. This compares with around 34% just a week ago.
The improvement in active sites has been in England and Wales, where 20% and 21% of sites respectively are currently suspended. This compares to around 78% of sites in Scotland and Northern Ireland where there has been no increase in site activity as the more extensive shut downs implemented by the devolved authorities remain in place.
The decline of suspended sites in England and Wales is due to the reactivation of a growing number of sites as contractors and developers have adapted their site operations to include social distancing. Larger sites in particular have been reactivated; as a result, in value terms – over half of the construction work that was initially suspended - has now been reactivated.
This may seem like a low proportion of suspended sites given the numerous headlines over the last few weeks regarding housebuilders and contractors announcing that they are returning to work, however most of the work being carried out is that of preparing for the safe resumption of work.
Therefore, we expect a further acceleration in site reactivations over the coming weeks once safety measures are put in place.
Sectors returning to site
To date the office, health and education sectors have seen the most widespread reactivation of suspended sites. For example, work has restarted on 51% of suspended education projects and 56% of health projects. In contrast hotel & leisure, industrial and retail have been slow to restart.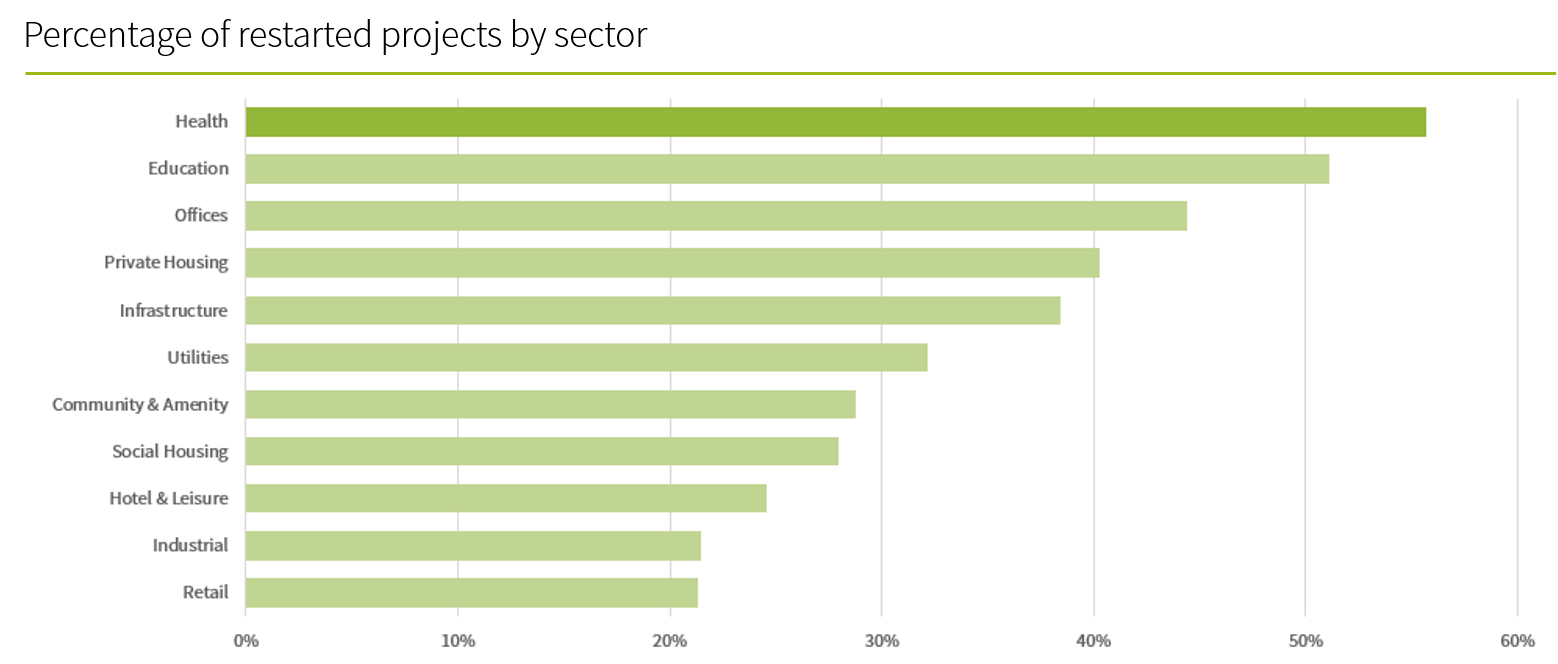 Over the last two weeks we have seen a growing number of residential projects reactivated. Currently 40% of suspended private housing projects have been reactivated – up from just 3% at the end of last month.
The phased programme of site re-openings announced by the major housebuilders will boost this total further over the coming weeks.
Project starts
Last month the pattern of suspended work was matched by a comparable decline in new projects starting on-site. The Glenigan Index tracks new construction activity by looking at the underlying value of project starts - excluding the high value projects of £100 million or more. The latest Glenigan Index recorded a 37% fall in the value of project-starts during the three months to the end of April against the same period a year ago. The fall was due to a weakening in project starts during the closing weeks of March and a sharp fall over the last month. The value of starts in April was at half the level of a year ago!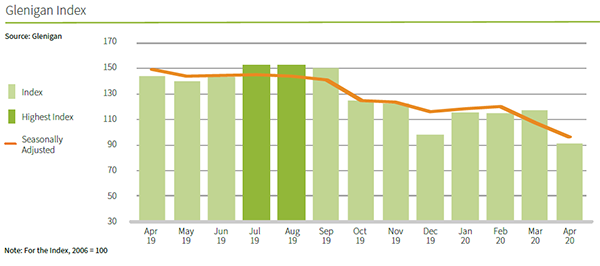 While we expect project starts to remain sparse this month, the progressive reactivation of existing sites points to a partial recovery in starts as contractors apply the social distancing practices to delayed projects.
The development pipeline offers hope for future
Main contract awards
The immediate development pipeline has weakened since the lockdown came into force. At 395 the number of main contacts awarded last month was 60% lower than a year ago. The value of underlying contract awards - excluding major projects of £100 million or more - was almost half the level of a year ago - a similar decline to the drop in the value of April project starts.
While dramatic, there are related indicators that suggest these declines will be short-lived.
An average of 80 new bidders a day were added against projects last week, which is a sharp jump towards the average numbers seen prior to the lockdown. This strong performance demonstrates that there is still a significant pool of work currently out to tender.
It appears that the average tendering process has been extended during the lockdown. This may also in part be due to delays to decision making processes as key staff work from home, with the delayed decisions exacerbating the short-term drop in contract awards.
There may be a progressive recovery in invitations to tender and contract awards over the coming weeks. As the market recovers, contractors and sub-contractors will need to be especially vigilant when bidding for work, seeking a suitably diverse portfolio of projects to safeguard their cashflow. Firms will also need to be mindful of the potential impact of social distancing on the cost and potential build times of the projects that are bidding for.
Planning approvals
Furthermore, the early development pipeline remains relatively firm. The number of planning applications being published by planning authorities has averaged 1,382 a day over the last week. This is just 12% down on the daily average seen earlier this year, prior to the COVID-19 lockdown. At 1,323 the daily average number of published planning decisions is 16% lower than the average seen prior to the lockdown.
The decline in applications and decisions on large construction projects of £250,000 or more has been greater. Applications over the last week were down by a quarter on pre-lockdown levels while decisions were 17% lower. The sharper declines in larger projects may reflect delays in compiling and submitting the supporting documentation for these larger projects. Therefore, an easing in the lockdown may prompt an upturn in applications over the next few weeks.
All of which suggests that the industry has a potentially growing pipeline of planned and suspended projects as the lockdown is eased over the weeks ahead.
Sector focus
Residential
Private Housing has been troubled, due not only to previous lockdown restrictions, but also the severe reduction in demand for completed homes caused by the real estate industry also being in lockdown until just two weeks ago, plus fears regarding personal finances during a recession.
However, the Government is working to stimulate the market by allowing longer working hours on-site - to 9pm - including Saturdays, and even night and Sunday working if the need arises.
Plus, Interest rates are now being offered at just 0.35% - injecting stimulus into the housing market.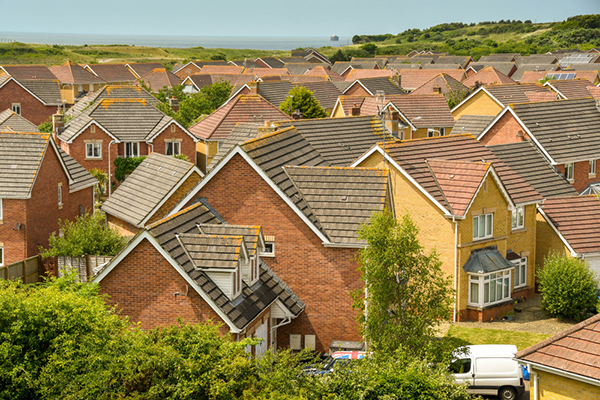 Regarding where housebuilders are concentrating their efforts, Robert Davis, Glenigan's Content Director says: "What we are seeing in our research and hearing from contacts, is that Housebuilders are prioritising sites nearer completion so they can put fewer heads on them, and restarting sites furthest from cities, for example; Taylor Wimpey have resumed construction on sites in the South West, where COVID-19 infections have been relatively low."
So, the plans are there, but projects will be prioritised by likelihood to sell.
Commercial
The Retail sector has been devastated, with a string of further business closures as the lockdown pushes retailers over the edge. However, distribution centres and warehousing has a very healthy pipeline which will only improve as more retailers invest in their online offerings, both on a national level and also to serve the 'last mile' delivery model.
The new-office development pipeline remains relatively strong as there has been an historic under-supply, particularly in London.
However, as many businesses are realising that they can operate perfectly well with home working –the demand for grade A office space in central city locations is bound to be affected.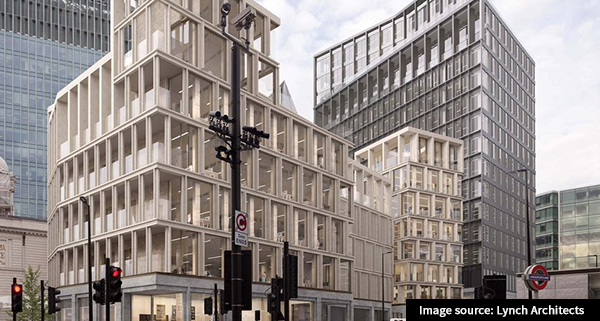 One of the largest developers in this space, LandSec, said that "flexibility allows us to keep reviewing the occupational market we might deliver into and to decide at multiple junctures whether to continue work, pause or to cease speculative development entirely."
Mr Davis adds; "We know that several of our partners and customers are reviewing their office strategy and downsizing their requirements, however this present situation generates great opportunities for fit-out firms to make spaces COVID secure, and potentially remodel existing offices to suit potentially changing working procedures."
Public sector
Projects have been prioritised and work has continued throughout lockdown in many cases.
Healthcare, Education, Infrastructure and Utilities are all progressing strongly with positive signs that the Government could be preparing further investment in these sectors to kick-start the economy again over the next few months.
A massive boost to the sector includes HS2's Old Oak Common station (Glenigan Project ID: 17142792) in west London which gained Planning permission last week. Work on the hub, to be delivered by a Balfour Beatty, Vinci and Systra (BBVS) joint venture, is set to begin next month.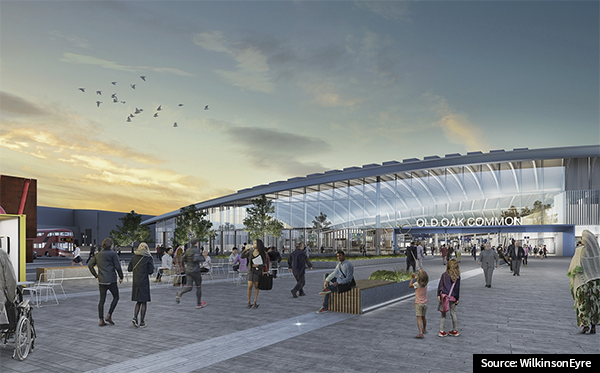 Supply chain
Despite fears that materials supply will be disrupted from abroad, it's reassuring to note that most construction products and materials are manufactured in the UK, with only an estimated 26% of materials being imported.
However, the UK does import a high proportion of certain materials, for example some timber products, and mechanical & electrical components. And of all the imported construction products, 62% are from the EU and 16% are imported from China - both of which have experienced extensive shutdowns - meaning that product supply may be interrupted, or stockpiles will be running low.
Lockdown has, of course, led to the availability of some UK products being disrupted too, and as manufacturers cautiously begin to open production lines, and demand increases - due to sites coming back from suspension - the supply chain could start to see issues meeting demand.
On a positive note however, we are hearing from a number of manufacturers who are diversifying and developing new product lines to meet the demands generated by new working procedures and a heightened need for social distancing, hygienic, and safe, working practices.
See opportunities for your business with our free pipeline-finder. Search by location, sector, stage, and project value to see your perfect sales pipeline.