The construction industry will be breathing a sigh of relief as client confidence returns with a surge in construction contract awards in March.
The Glenigan contractors league tables†, which provides a view of the top performing businesses in UK construction, identified that 238 projects worth £6 billion were awarded to the top 50 contractors in March 2021, which is a significant and welcome improvement over the last twelve months' performance.
Skanska wins top spot in March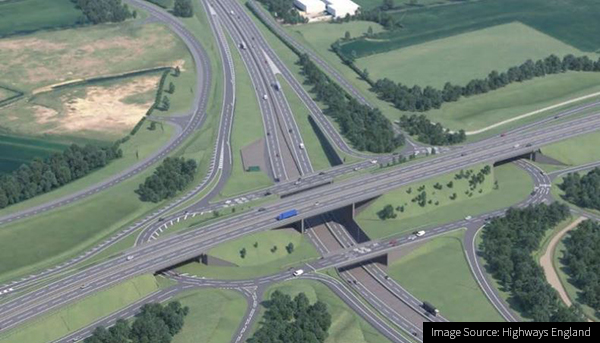 Skanska was the top performing contractor in March, due to the award of a single project worth £507 million, the biggest project awarded in the month. The project, a Nationally Significant Infrastructure Project for Highways England (Project ID: 14433542) is for the dualling of the remaining single carriageway section of the A428 between Caxton Gibbet, west of Cambridge, and the M1, including a grade separated junction at the A1 Black Cat roundabout. The project is due to start in January 2023 and is expected to take 58 months to complete.
Royal BAM continue their strong performance
March's contract awards have helped Royal BAM climb to 5th in our monthly league table, which in turn has seen them climb another place in our yearly table, to third.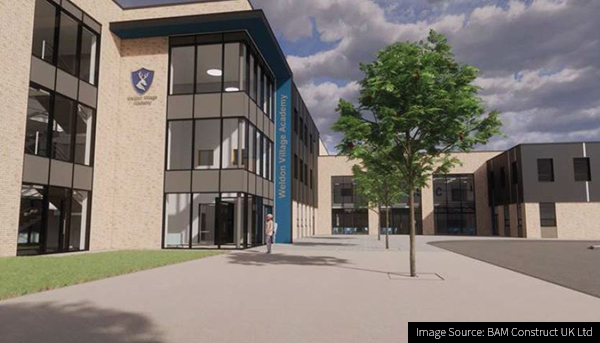 While the majority of their awards value comes from the £320m A27 Arundel Bypass for Highways England (Project ID: 14429865), they also won five other projects, including three within the Education sector. Projects to develop the Weldon Village Academy in Corby (Project ID: 19421834), Frenchay Primary School in Bristol (Project ID: 19112433) and to redevelop Newmains & St Brigid's Primary School in Strathclyde (Project ID: 19063711), all added a further £46m to their total.
Morgan Sindall win most projects in March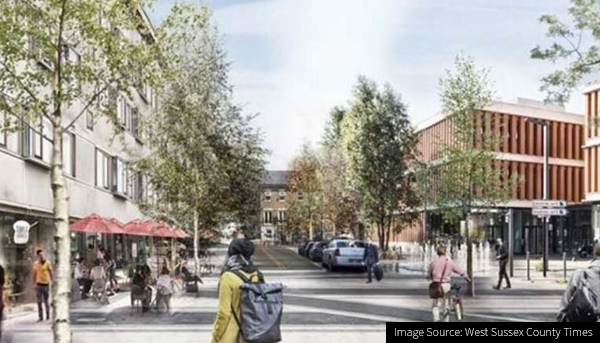 Morgan Sindall and its subsidiaries Muse Developments, Lovell Partnerships, Morgan Lovell, and Overbury Group won a total of 30 projects with a total value of £505 in March. 40 percent of these projects are in London, with a total value of £121 million making up 24 percent of the total value won. The largest project however, is to build 300 homes and commercial units in Horsham for West Sussex County Council. The £200 million project (Project ID: 19000287) will be developed by Muse and involves the redevelopment of the former Novartis Pharmaceuticals manufacturing site. The Council has already secured outline planning permission for the 300 homes, and work is due to start in September next year and is expected to take five years to complete,
† The Glenigan league tables exclude frameworks and master leads, developer/builders, commercial projects below £250k build-value and residential projects under 10 units.
Glenigan customers can view all new and planned construction opportunities as part of their subscription.
Not a Glenigan customer but would like to get a complete view of the construction pipeline for your business? Please request a free demo where we can show you more details on projects of interest.
PR contact:
Rick Stephens (Content Marketing Lead)
T: 01202 786 859 │ E: rick.stephens@glenigan.com