One area of the country where construction activity has proved to be surprisingly resilient over recent months is Wales.
Whereas the value of project starts fell by 38% nationally in the three months to August, the latest Glenigan Index shows that in Wales they dipped by only 6% on the same basis and stood only 8% lower than in the period a year earlier. In Scotland, by contrast, project starts in the three months to August were down 39% on the previous 12 weeks.
Leisure activity
One spur to activity in Wales has been a post-Covid upturn in new construction linked to the area's hotels & leisure sector. According to the recent Glenigan UK Construction Industry Forecast 2022-24, the value of project approvals in the sector in Wales is set to rise to around £225 million this year, up from some £170 million during 2021.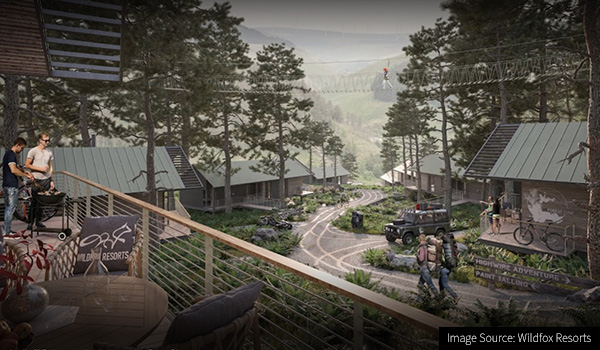 Glenigan data highlights some major leisure & hotel projects in the pipeline which are set to buoy up activity in the sector in Wales. At Pen Y Blanc, near Port Talbot, planning permission was granted earlier this year for the Wildfox Resorts Afan Valley Development, a £200 million 'adventure resort' scheme which will involve some 600 lodges, a hotel, and a leisure centre. The project, which is being developed by the Salamanca Group, is at the pre-tender stage and work is due to start in early 2024 and run for just over two years (Project ID: 17345457).
Elsewhere, a leisure centre will form part of a £200 million mixed use development set to get underway at the Pentre Awel Science & Innovation Centre at Dyfed. Work on the scheme - which is spread across 83 acres and also involves social housing and business space - is set to get underway this autumn and run for some 60 months (Project ID: 17171074).
Robust housing market
A robust housing market in Wales should be another driver of new construction activity in the principality. According to a recent report from Savills, Wales saw more house price growth than any other part of the UK last year. The agent is forecasting that mainstream house prices in Wales are set to rise by 10% this year and by some 23.1% over the five years to 2026.
Although the overall level of new housing starts has been falling in Wales – partly due to a shortage of sites with planning - strong underlying demand for residential space is supporting the development of some major mixed-use schemes in the larger cities.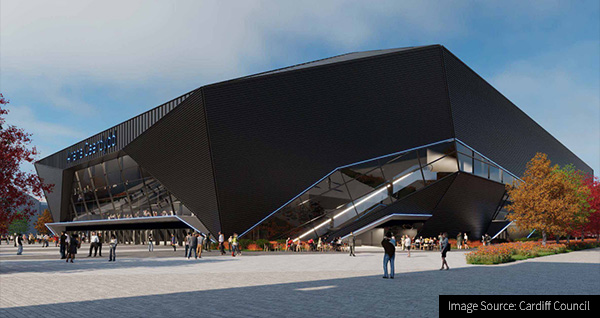 A significant residential element is part of a major mixed-use development in the pipeline, a £54.6 million project on land on the inner harbour at Atlantic Wharf on Cardiff Bay. Detailed plans have been submitted on the scheme which involves some 890 residential flats together with over 1,000 hotel beds and significant business and leisure space. Work on the project, which is being developed by Cardiff Council together with Robertson Group, is due to start next spring and run for 48 months (Project ID: 21530709).
Elsewhere in Cardiff, Legal & General signed a deal earlier this month to invest £200 million to develop 715 build to rent flats in two blocks on the former SA Brains Brewery site in Cardiff's Central Quay. Work on the scheme which also involves shops and bars/restaurants, is also set to start next spring, and run for 36 months (Project ID: 16362643).
Further along the South Wales coast, work is also due to start next spring on the huge £1 billion Shaping Swansea mixed-use regeneration development across a number of sites around the city centre. Led by the city council, it includes a 20,000 sq m office hub for public sector occupiers, a significant seafront mixed use development and a major residential-led mixed use riverfront scheme. Urban Splash has signed a 20-year development agreement on the scheme (Project ID: 19131020).
Glenigan customers can see details of all new construction work in Wales if part of your subscription.
Not a Glenigan customer, but would like to see detailed sales leads for all new construction work in Wales? Request a free demo of Glenigan today so we can show the size of the opportunity for your business.