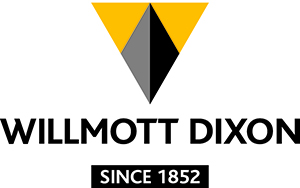 Words from John Waterman, chief operating officer, Willmott Dixon
The global pandemic has had an impact on all industries across the UK and construction has been no exception. Since entering the first lockdown just under a year ago, our site teams have endeavoured, problem solved and embraced technology to embed the Construction Leadership Council's Government backed Site Operating Procedures. These actions have enabled our projects to remain 100% operational, delivering exceptional outcomes for our customers.
The innovation to adapt to Covid-19 secure working practices reaches far beyond our projects' boundaries and can be seen across our business. Our business development, pre-construction and bid teams have embraced new methods of collaboration with our customers and each other. Finishing top of the Glenigan League Tables for contracts awarded in January is testament to their hard work and I am extremely proud of this achievement.
What will 2021 bring?
While 2020 brought unpresented challenges to the industry, I see some reason for optimism in 2021. I believe that public sector construction spend this year is likely to be focused on projects that could have an immediate impact on the economic conditions, especially in deprived areas or as part of the levelling up agenda. Our industry will be seen as a way out of the Covid-inspired economic slump of 2020, and as part of that process we expect a strong emphasis on contractors demonstrating how they are supporting new SME entrants over the course of a project. This will be supported by a number of key funding initiatives that will be a catalyst for capital spending at a local level, such as the Levelling up, Get Building and Future High Streets funds.
Housebuilding particularly is among the strategic priorities outlined by the government and this is set to play an important role in the nation's economic recovery. We are also likely to see both healthcare and science and technology schemes coming forward as well as the education commitment outlined last year. Overall, 2021 will be a year of re-stabilising - getting society back to some sort of normality and stimulating the recovery with a view to recording growth again next year.
Welcoming the Construction Playbook
Another key development for 2021 will be the integration of the Construction Playbook into public sector procurement. Released in December and split into 14 key policy sectors, the document provides clear guidance and re-emphasises the need to build 'better, greener and smarter'.
For me, two of the most welcomed developments within the Construction Playbook are a 'programmes not projects' approach and the minimum weighting of 10% applied to social value scoring.
As over 65% of our turnover in 2020 came through repeat customers, we understand the importance of long-term collaboration. The openness of pipeline and combining projects into a scalable programme of works provides real opportunity to reduce cost through standardised design and achieving economies of scale within a project's supply chain.
The coronavirus pandemic has highlighted significant inequality within society and we know how impactful social value can be for generating prosperity in the communities we work in. A minimum weighting will provide more opportunity for our industry to demonstrate something we should all believe in: a legacy that stretches beyond just bricks and mortar that will play a fundamental role in 2021 and beyond.