Spending by major water utilities is set to increase as procurement starts on the latest round of AMP8 investments.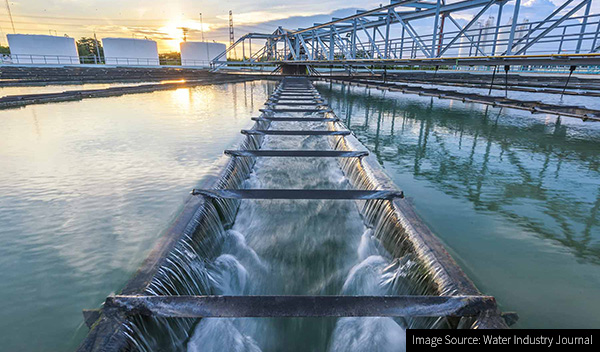 Yorkshire Water is getting ready to award two frameworks worth a total of £2.8 billion. A non-Infrastructure framework should produce spending of £1.5 billion over the next decade. (Project ID: 23145560).
Work on this framework will be awarded through two lots. Lot one comprises complex civils and mechanical, electrical, instrumentation, control and automation (MEICA) jobs valued from £5 million to £75 million. Between three and six contractors will be recruited on a design and build basis. The second lot covers minor works from £250,000 to £5 million.
A second framework will involve the formation of a Stormwater Alliance comprising of at least one design consultant and three contractors (Project ID: 23153136). These companies can bid individually or as a delivery consortium.
Bid races will be launched for both frameworks on June 26. Contracts will then be awarded in July 2024 and work will run from April 2025 to March 2030, with options to extend to APM9.
Amping up
Spending plans are also gaining pace at other water utilities. A prior information notice was published in May by United Utilities heralding the imminent start of procurement for its £1.5 billion AMP8 Capital Procurements (Project ID: 22358009).
Elsewhere, the deadline for companies interested in prequalifying for Northumbrian Water's £4.5 billion AMP8 water framework was May 10 and a shortlist should be published soon (Project ID: 23130903).
Companies still have until June 5 to express interest in a £694 million Southern Water framework, which will be split into two lots: water treatment works valued at £294 million and wastewater works totalling £400 million (Project ID: 23136595).
Repair programme
Thames Water is also planning a £700 million programme of investment after Ofwat approved extra funds towards a programme to replace 112-km of ageing pipelines (Project ID: 23150921)
At a recent Price Review, Ofwat granted an extra £300m in funding, which Thames Water will more than match with £400m. The spending is aimed at reducing leaks and mains repairs and assessing pipework to see if it is fit for future use.
Thames Water's regular partner contractors, which include Murphy, Barhale, Morrison Utility Service, Galliford Try, are expected to be among the main beneficiaries of the spending boost.
Other major water projects are also progressing including the £1.5 billion Fens Reservoir scheme at Ouse Washes in Cambridgeshire (Project ID: 22326269). Glenigan's construction industry analysis suggests a development consent order will be submitted this year.
With a host of opportunities in the pipeline, the prospects in the water industry look strong.
Glenigan customers can see details of all new water projects if part of your subscription.
Not a Glenigan customer, but would like to see detailed sales leads for new water projects? Request a free demo of Glenigan today so we can show the size of the opportunity for your business.