An increase in school building projects is forecast to lead a recovery in education construction sector activity during 2021 and 2022 as local authorities work to tackle a shortage of secondary school places.
The recent Glenigan Construction Industry Forecast for 2021 - 2022 refers to the Government's pledge, in June last year, to increase capital investment and funding available to local authorities to invest in their school estate. Allan Wilen, Glenigan Economics Director said that; "greater financial support is expected to help accelerate the delivery of much needed school places and lift school-building starts in the long term. Because of this, we anticipate the value of project-starts to climb 30% in 2021, with a further 9% rise in 2022."
Looking at the top 5 school building projects (by total project value) due to start on-site this year, it looks like this investment, and the opportunity for construction, is ramping up.
£64 million, Fitzalan High School Phase 2, Cardiff
The £64 million Fitzalan High School scheme in Cardiff (Project ID: 19104697), will see the existing school replaced with a new-build school on land next to the Leckwith Stadium. The new school will consist of two interconnecting buildings, with 88 classrooms, able to accommodate up to 1,500 pupils, nine science laboratories, an immersive room, drama studio, and comprehensive sports facilities including a multi-use games area, 3G pitches and a new indoor swimming pool. The project is due to start on-site at the beginning of March and is expected to take 26 months to complete.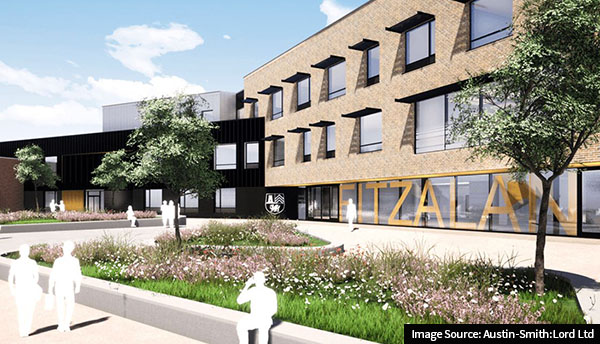 £50 million, Maybole Community Campus, Strathclyde
The £50 million Maybole Community Campus (Project ID: 18066446) will be built on the site of the existing Carrick Academy, and will incorporate a new academy and primary school able to accomodate 1,370 pupils, plus leisure and all weather sports facilities including a new swimming pool which will be available for public use. The project is due to start in late June this year and will take 20 months to complete.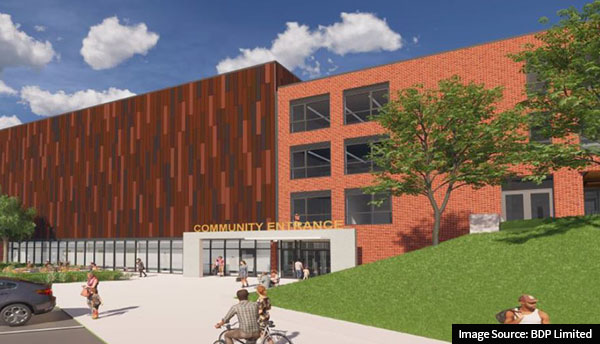 £45 million, Kenilworth School and Sixth Form, Warwickshire
The £45 million Kenilworth School and Sixth Form (Project ID: 19116115) will create a single school to combine two existing schools and will accommodate up to 2,200 pupils. The project involves the demolition of two residential properties and a collection of farm buildings and will deliver a new three-storey secondary school and sixth form building, walking and cycle access, parking spaces for cars, school buses, electric vehicles, sheltered bicycle racks, internal drop-off zones and sports pitches. The project is due to start on-site in mid-March and is expected to take 30 months to complete.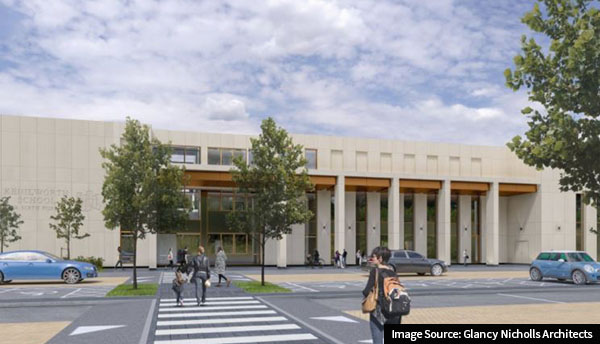 £45 million, Temporary Wren Academy and One Degree Primary Academy, Enfield
The £45 million temporary Wren Academy and One Degree Primary Academy (Project ID: 20117699) is part of the Chase Farm Masterplan development in Enfield which included the now complete Chase Farm residential development (Project ID: 17360754). The scheme comprises construction of two separated, temporary school buildings (one for the primary and one for the secondary), on a site adjacent to the proposed permanent schools site. The 2 storey primary school will accommodate 240 pupils, and the 2 storey secondary school 360 pupils, both will be used for a temporary period of 1 academic year and will feature modular buildings, assembled from prefabricated, pre-designed and high-quality classroom units. The project is due to start on-site in May and is expected to take 20 months to complete.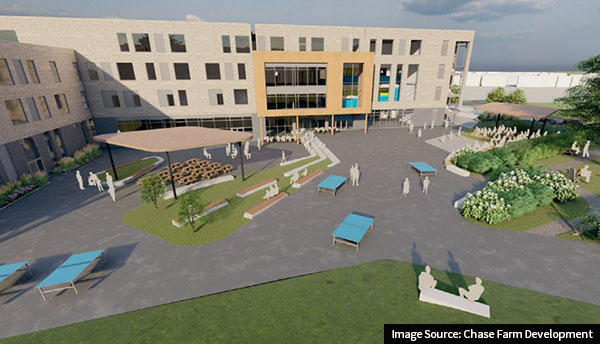 £37 million, Harlington School, Hillingdon
The £37 million Harlington School project in Hillingdon, West London (Project ID: 15045710) will have teaching spaces for 1,380 pupils including the 6th Form, a new designated unit for students with Autism to complement its current provision for students with physical and sensory disability, and will include rebuilding the existing sports centre, public library and adult education centre. Once the new school is completed, the current school building will be demolished, and playing fields will take its place. The project starts on-site this week and is expected to take 21 months to complete.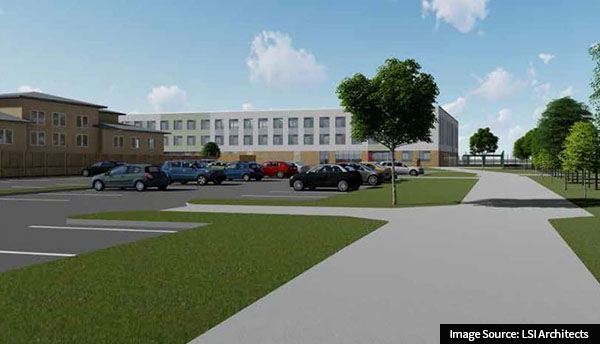 Glenigan customers can view all new and planned school building project opportunities if part of their subscription.
Not a Glenigan customer but would like to take advantage of this growing sector? Please request a free demo where we can show you more details on projects of interest to your business.
PR contact:
Rick Stephens (Content Marketing Lead)
T: 01202 786 859 │ E: rick.stephens@glenigan.com