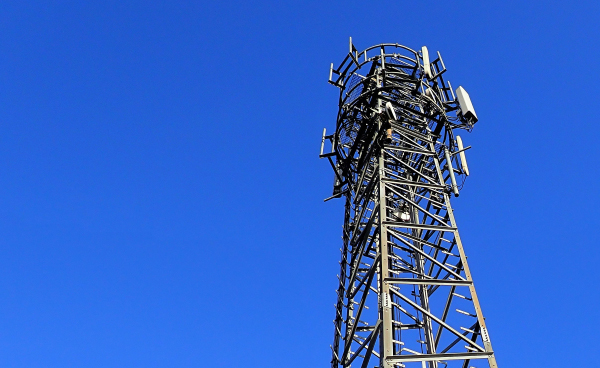 The recent launch of a government consultation to permit larger and taller mobile masts to be installed without the permission of local councils has highlighted the potential for new mobile masts construction work from upgrades to the country's digital infrastructure.
Some £200 million of funding has been committed to pioneer 5G testbeds across the country to improve mobile coverage, particularly in rural areas. The government has a target for most of the population to be covered by the 5G signal by 2027 and the main network operators have begun to roll-out infrastructure to handle the new spectrum.
5G will involve a larger number of smaller, lower-powered base stations to be mounted on buildings and street furniture and wider use of full-fibre broadband infrastructure. This in turn implies a significant workload for contractors as mobile operators upgrade their networks.
Significant investment
The government's Infrastructure and Projects Authority predicts that digital infrastructure investment will be worth £6.1 billion over 2018-2021. As well as 5G, significant investment is also underway to meet a goal of full fibre broadband coverage by 2033.
The growth in digital investment involves a plethora of relatively small new contracts. Glenigan Construction Data shows that a significant number of telecoms/digital contracts valued at up to £250,000 are currently being let every week.
On just two days recently – August 27th and 28th - Glenigan data shows that EE had detailed plans which were either granted or were submitted for nine telecoms projects valued at up to £250,00 around the country. All of them are at the pre-tender stage.
Over the same two days, Glenigan data also shows that Hutchison 3G had detailed plans granted or submitted for five separate projects around the country with a similar value. All are also at the pre-tender stage.
The expansion of the country's digital infrastructure is also generating construction work for larger groups, particularly on frameworks. Notts-based nmcn plc, formerly North Midland Construction, is working on two longstanding national framework contracts for Virgin Media, covering the North West, Yorkshire and the East Midlands. The firm also has a place on the BT Openreach Framework, delivering civils works across the telecoms group's network across the East Midlands.
Thousands of connections
Meanwhile, private groups in the City are also investing in the sector. One provider in East Anglia, County Broadband, has recently unveiled plans to connect thousands of homes and businesses in rural Norfolk to full fibre broadband in a project partly funded by a £46 million investment by Aviva Investors.
The firm, which rolled out a similar scheme in Essex earlier this year, aims to build its full fibre network across more than 20 villages in Norfolk where it will be able to offer ultrafast and hyperfast speeds.