Increased demand and New Minimum Energy Efficiency Standards (MEES) are prompting a surge in London office refurbishment work according to the summer 2022 edition of the London Office Crane Survey from Deloitte.
Around 80% of London office space will need to be upgraded to meet MEES standards according to Deloitte. This equates to work on around 15 million sq ft of office space a year and 31 of the 36 schemes to start in the past six months were refurbishments.
Siobhan Godley, a partner at Deloitte and real estate leader, explains: "Leasing activity by occupiers improved through Q4 2021 and Q1 2022, and whilst not quite back to pre-pandemic levels, it is much higher than in previous quarters. Investor interest in the UK, and London in particular, remains high.
"Potential MEES legislation is a headache for owners but a potential opportunity for investors. If supply levels are constrained due to a lack of new starts and occupier demand for quality space continues then rents may continue making increased costs more bearable."
Glenigan's research has identified a number of major London office refurbishment projects about to start or in the pipeline.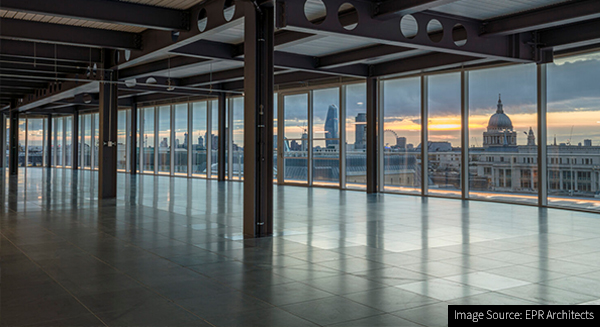 These range from a £12.8 million fit-out of 22 Bishopsgate by 8Build (Project ID: 22157975) to the £18 million revamp of 60 London Wall by Structuretone (Project ID: 22206662). Work on both schemes is expected to start in August.
Big and small
Deloitte expects 2.7 million sq ft of office projects will start between April and September. This rise is driven not just by major projects. Many smaller offices in London are also being re-fitted.
Glenigan's market analysis has identified swathes of these projects. These range from a £1.9 million package of alterations to 185 Park Street in Southwark to a £3.3 million fit-out of the first floor at 25 Cannon Street, where Morgan Lovell is due to start in July (Project ID: 22198289).
New build boost
The volume of new-build office construction starts dropped to just 200,000 sq ft of space according to Deloitte, which has hit work levels in the capital, but this is likely to change,
Overall construction starts in London fell by 13% in the three months to May 2022 against the previous quarter, but the underlying value of projects securing planning permission rose by 7% according to Glenigan's market analysis.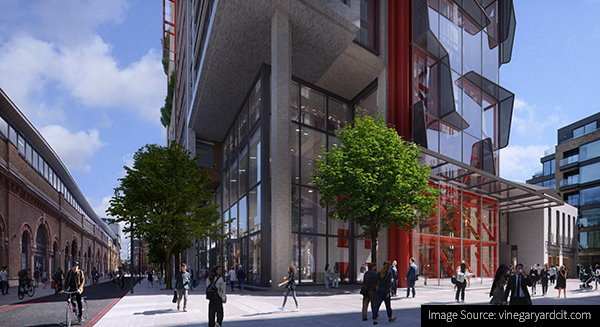 This rise in the London pipeline was buoyed by both refurbishment and new-build office projects. The decision by London Mayor Sadiq's Khan to overturn Southwark Council's rejection of the Vinegar Yard scheme at London Bridge was another boost for the sector (Project ID: 19138276). Work on the £77 million 20-storey office block could now start at the end of this year
Glenigan's market analysis has identified other major new-build office schemes in the pipeline in London. These include the £70 million Network Building on Tottenham Court Road by Derwent London (Project ID: 20495354) to the £100 million redevelopment of 7 Millbank by Baola Properties (Project ID: 21120759). Shortlists of contractors are working on bids for both schemes now.
With Deloitte finding that two thirds of developers plan to increase their pipeline of London office projects, prospects for the sector look set to continue to improve.
Glenigan customers can see details of new office fit out construction work if part of your subscription.
Not a Glenigan customer, but would like to see detailed sales leads for new office fit out construction work? Request a free demo of Glenigan today so we can show the size of the opportunity for your business.