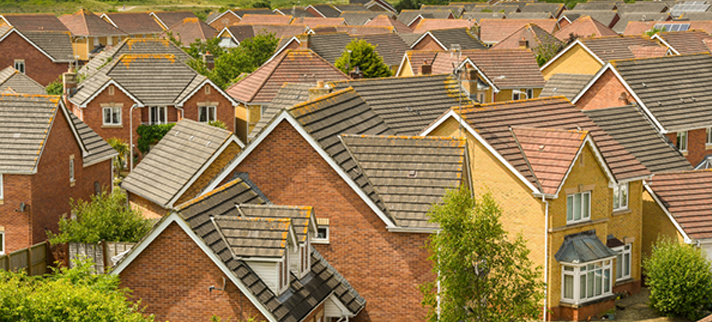 South East construction work should edge into positive territory in 2018 despite uncertainty in the housing sector.
Glenigan expects the Midlands and northern England to produce the most positive performance in terms of construction project starts in 2018. The South East is the only other region expected to produce growth, but this will be more muted.
"We are cautious for the prospects for sector starts during the year as a whole," says Glenigan's economics director Allan Wilén. "We anticipate that the weakening in office and private housing activity will continue to hold back any significant growth in project starts in the South East this year."
The balance of respondents expecting a rise in workload in the South East grew in the Federation of Master Builders' Q2 2018 survey. This confidence was borne out by Glenigan's New Housing Pipeline Q2 2018 report for the Home Builders Federation, which shows that the underling value of starts in the South East rose by 14% in the quarter to October 2018.
Sector breakdown
The building sector producing the strongest growth in construction starts in the South East in the first 10 months of 2018 was social housing, where starts rose 28%. Retail starts also rose 17%.
Mr Wilén adds: "With online retail customers increasingly expecting next day or even same day delivery, we expect to see a partial shift from large distribution warehouses to more, smaller logistics centres within short distance of large markets.
"This will be especially evident around the London fringe, stimulating demand for industrial space in parts of the South East."
There has also been a surge in utilities work, but private housing projects drive construction in the region. In 2017, 39% of projects by value to start on site in the South East were for private housing.
However, that £3.2 billion-worth of private residential projects to break ground in the South East last year was down 12% on 2016.
Private housing the key
This year has brought an improvement in private housebuilding despite ambiguity over Brexit and the future of Help to Buy.
In September, Berkeley, which operates in London and the South East, cautioned that the region "lacks urgency" but starts still subsequently managed to grow, but the pipeline of residential work has faltered.
National House-Building Council data shows starts on new homes in the South East rose 7% to 7,128 units in Q3 2013 compared to the same period a year ago.
However, Glenigan's construction analysis shows that the 14,560 units given detailed planning permission in Q2 2018 was down 30% on the preceding quarter.
The Home Builders Federation cited uncertainty over the future of Help to Buy, which was due to end in 2021, as a significant factor for this fall.
With HTB now extended to 2023, subsequent updates should prove more positive for a region so heavily reliant on private housing work and augurs well for growth.