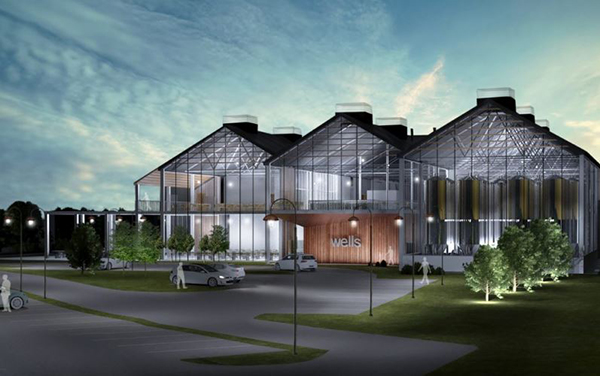 The consolidation underway in the pubs & brewing sector – highlighted by the recent sale of London-based Fuller Smith & Turner's beer and distribution business to a Japanese group – is also serving up some major construction opportunities.
In common with other majors in the sector, Fuller Smith & Turner is focusing on developing its consumer side and the £250 million brewery sale will release funds for it to continue to expand its profitable pubs and hotels estate. The company has been opening extra bedrooms in its London pubs recently.
Other major pub operators are also investing in their buildings to stay ahead in a competitive sector. The UK's largest pubs operator, Greene King has a programme to improve the quality of its pubs estate and recycle capital from disposals to fund new builds and acquisitions. It recently raised £30.7 million from the disposal of 40 pubs and 13 other properties and used the proceeds to invest £24.5 million in three new builds, 37 'brand conversions' and two site acquisitions.
JD Wetherspoon's significant pub portfolio is also generating construction work. Last year, the company undertook capital investment worth £110.1m, which included £35.9m on new pubs and pub extensions. The company plans to open 5-10 pubs in the current financial year.
Tendering on redevelopment
The redevelopment of former brewery sites in British cities is creating some major tender opportunities. In Sunderland, Siglion has recently submitted plans for the £40 million phase 2 redevelopment of the former Vaux Brewery site involving the construction of over 18,000 sq m of new space for offices, together with a medical centre and café/creche. The tender process is set to start this Spring with construction work starting on the project, where Gleeds is the project manager, from November and running for 18 months (Glenigan Project ID: 19041118).
Meanwhile, in Leicester, detailed plans have been granted and bills called on The Crown Estate's £135 million redevelopment of the former Everards Brewery site in Leicester into the Fosse Shopping Park. The site was sold by the family-owned brewer to The Crown Estate in 2017 and the scheme - which includes a major Next outlet - will involve some 26 units covering 31,335 sq m. Construction work is set to start this Spring and continue for 16 months (Glenigan Project ID: 15201295).
At the former McEwan Brewery in Edinburgh, outline plans have been submitted by the city council for a £200 million redevelopment involving the construction of nearly 64,000 sq m of mixed use space, including 430 units of homes, offices and retail/restaurant space. Construction work is set to start in November 2020 and run for 60 months (Glenigan Project ID: 16166586).
New work on tap
Brewers themselves are also generating opportunities for new construction as they move new operations to more practical out of town sites. At the Charles Wells Brewery in Bedford, tenders have recently been returned for a £13 million scheme for the construction of a new brewery and visitor centre. Work is set to start in late 2019 and continue for 12 months (Glenigan Project ID: 18087455).