Housebuilders' share prices have taken a pounding in recent months - losing a third of their value in the first half of this year - as investors have worried about the impact higher interest rates and a recession could have on the sales of new homes.
But for now, construction activity across the private housing sector is proving surprisingly resilient. Whilst major housebuilders recognise that the economic outlook will inevitably affect the wider housing market, most are continuing to report healthy sales levels and remain positive on the outlook for the sector.
The promising medium-term prospects in the sector are reflected in the latest Glenigan UK Construction Industry Forecast 2022-24. After a 26% rise last year, the value of underlying private housing project starts is now predicted to dip by just 5% this year and to rebound with a 14% increase in 2023. A further small rise is pencilled in for 2024.
Positive message echoed
The positive message is echoed by some of the largest players in the sector. Persimmon, the UK's largest housebuilder, highlighted challenges with planning delays and rising materials and labour costs in a trading update earlier this month but said demand across the UK remains strong with healthy levels of customer enquiries and low rates of cancellation.
The company has 300 active sites across the country and expects to bring a further 70 on stream in the second half. This should enable it to deliver 14,500-15,000 completions this year, compared with 14,551 in 2021.
Meanwhile, Taylor Wimpey, which completed almost 14,100 homes last year, has been expanding its land bank over the pandemic, adding a further 29,000 new plots. This will allow it to increase the number of new homes sites which it opens and create 'material volume growth' from 2023.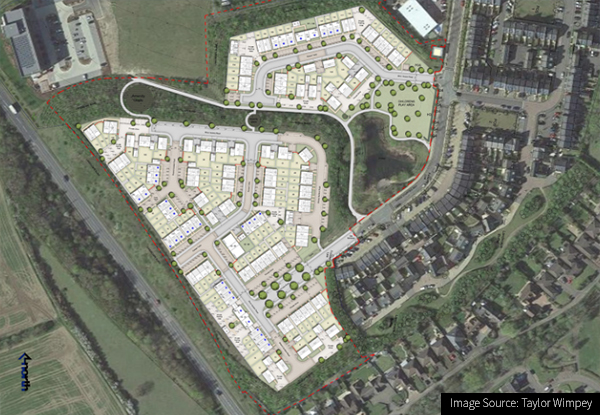 One new Taylor Wimpey housing project due to get underway early next year is the £20.9 million Arboretum Phase 2 scheme at Haverhill in Suffolk. The development involves around 145 new homes and work is set to continue for 17 months (Project ID: 19135566).
Glenigan data shows there is no shortage of major private housing projects getting underway across the country which offer good opportunities for new contracts for firms.
In North London, detailed plans have been granted and tenders are currently being invited on an £82.5 million scheme of 272 flats (half private and half social) at Ashley Road Depot in Haringey. Work is due to start on the project next spring and continue for 24 months (Project ID: 22109399).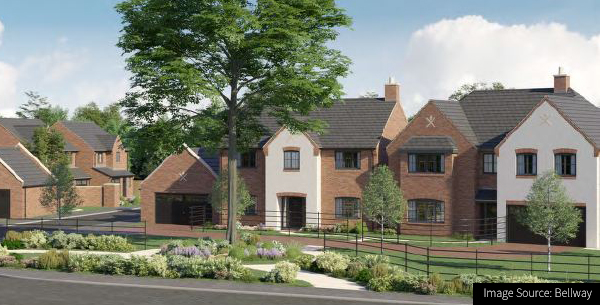 Meanwhile, in Bromsgrove, near Birmingham, plans have recently been approved for a Bellway Homes scheme of 370 houses valued at £58.5 million. Work on the scheme at Whitford Road is due to start early next year and will run for 20 months (Project ID: 22047387).
Growth of build to rent
The continuing growth of build for rent is also helping to support construction activity in the private housing sector. Glenigan is expecting further growth in build to rent (BTR) projects over the next two years, mainly on high-density schemes of flats in cities.
One BTR development where detailed plans have recently been submitted is a £20.4 million scheme of 402 flats on a former gasworks site at Britannia Road in Southampton. Work on the project by Hawkstone Properties is due to start next summer and run for six months (Project ID: 21554397).
Glenigan customers can see details of new housing construction work if part of your subscription.
Not a Glenigan customer, but would like to see detailed sales leads for new housing construction work? Request a free demo of Glenigan today so we can show the size of the opportunity for your business.