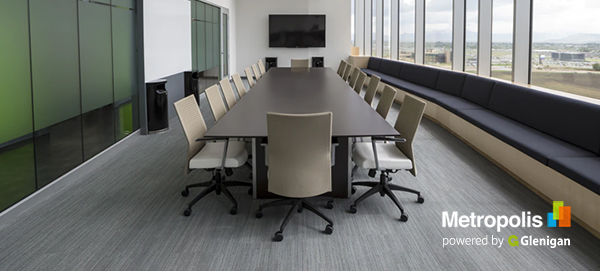 Social distancing, and the ease that employees have shifted to working from home, has given businesses food for thought regarding must-needed cost cutting, and many are looking at options to cut-short current leases, and others are revising plans for their office space when their lease expires.
Historically only one in ten companies moved premises at the end of their lease agreement, according to research carried out by CBRE, but that figure is now likely to be turned on its head.
Downsizing
A recent survey found that 44% of British firms are considering reducing their office space in a bid to cut costs.
The report by recruitment firm Robert Walters says downsizing could be a workplace trend in the aftermath of COVID-19.
It says: 'Some experts say that the open floor plan can be redesigned to ensure employees' safety. Others say the pandemic is the final straw for the open office.'
These findings follow many business leaders' thinking, with the likes of Barclays CEO Jes Staley being quoted in the midst of lockdown as saying that big city offices "may be a thing of the past".
Sir Martin Sorrell, who has already started ending leases at some sites, is quoted as saying: "I spend around £35m on property in a year, I'd much rather invest that in people than expensive offices."
Dan Holland, Account Manager at Rightmove has also commented: "We've seen tenants seeking professional advice and existing occupiers looking for smaller space. More recently, enquiries have come through looking for larger floor plates to observe social distancing in the workplace..."
In a recent broadcast of The Bottom Line on Radio 4, representatives of KKS Savills and BT both stated that change is afoot. KKS Savills are predicting that instead of cramming people into offices, that the 'flexing of space' to give offices more breathing room will become the norm.
Relocation
And there's a lot of talk, and column inches, around businesses moving out of cities and focusing on regional hubs, which could become destinations for home workers to come together for experience-based work including problem-solving, innovation, and teamwork when collaboration is required.
Most commentators aren't predicting the end of the office, but that requirements have changed, and that more 'de-densified' working environments - that allow employees to work from home e.g. twice a week, and go into the new 'office' for three - is likely.
Whatever the new norm looks like, it will certainly be different.
Our office move and refurbishment leads enable businesses to find new sales opportunities, win contracts and build relationships. Whether you're looking for office moves and company relocations, business fit-out and refurbishments, expansions, downsizing, storage or delivery contracts, we have the leads for you. Find out more.