Major health projects are starting to move through the procurement pipeline as a funding fillip from the government's latest Spending Review begins to have an impact.
The government promised an extra £4.2 billion in capital spending over the current Parliament to build 40 new hospitals and upgrade more than 70 hospitals by 2030.
Glenigan's economics director Allan Wilen says: "The outlook for the health sector remains bright.
"Reaction to the pandemic lifted project-starts during 2020 and early 2021 and a 3.8% real-term growth rate in NHS capital funding is set to lift project-starts further between 2022 and 2023."
Glenigan expects growth of 5% in 2022 and 4% in 2023 with major health projects expected to provide a significant impetus.
Recent awards
In the aftermath of the Spending Review, a swathe of major health projects were given the green light at various stages of the construction cycle according to Glenigan's industry research.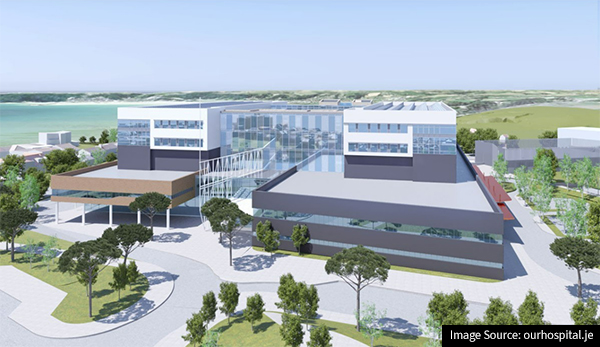 A consortium including local contractor ROK and Spanish giant FCC has been named preferred bidder to design and build a £466 million new hospital in Jersey (Project ID: 16216255).
Graham will start work in the New Year on the £40m second phase of West Cumberland Hospital's planned redevelopment in Whitehaven after Copeland Borough Council granted planning permission for the plans (Project ID: 20315559).
Willmott Dixon has been confirmed as contractor on a £14.5m scheme to extend and refurbish Luton and Dunstable University Hospital's emergency department (Project ID: 20377794).
Kier is also eyeing up a £36 million scheme to build a 120,000 sq ft eye infirmary at South Tyneside and Sunderland NHS Foundation Trust's Vaux West site after being appointed preferred bidder (Project ID: 21120575). Once the contract is signed, work could start in the spring.
Procurement pipeline
There was a 32% surge in the value of planning approvals for health construction projects last year according to Glenigan's analysis. Approvals were also up by 9% in the year to October 2021, but some health projects are encountering obstacles as they move from planning to a start on site.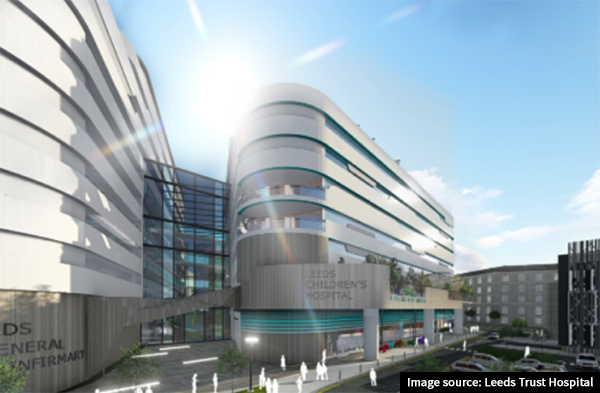 Leeds Teaching Hospitals NHS Trust has brought in new architects for its proposed £600 million children and adults hospital at the site of Leeds General infirmary (Project ID: 18366238). BDP has been replaced by the Perkins & Will team, led by Penoyre & Prasad with Schmidt Hammer Lassen.
Elsewhere, Guy's & St Thomas' NHS Foundation Trust is going out to tender again for its £250 million proposal to extend Evelina London Children's Hospital after terminating an agreement with Bouygues UK owned developer Link City (Project ID: 19245372).
Market moves
As trusts procure major projects, some delays are likely and the underlying value of health construction project starts are expected to have fallen by 7% in 2021 according to Glenigan's market analysis.
However, Glenigan forecasts a 5% rebound in 2022 and major construction companies are planning for this increase. Mace Construct and Willmott Dixon Construction have formed a consortium to jointly target projects in the hospital-building programme.
This comes as Department of Health procurement chiefs consider whether to adopt a select contractors list to deliver major new hospitals. Once decided, spending in this area is likely to accelerate.
Glenigan customers can see future health sector construction opportunities as part of your subscription.
Not a Glenigan customer, but would like to see detailed project information for every health sector construction opportunity in the UK? Request a free demo of Glenigan today so we can show the size of the opportunity for your business.