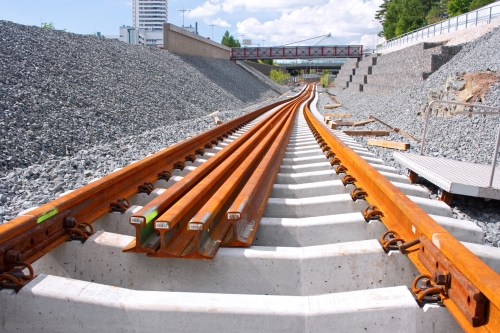 Greater government investment is forecast to be a key driver behind the industry's recovery over the next two years, and the forthcoming Spending Review is expected to provide additional funding for key areas of infrastructure construction. 
Social Infrastructure construction
Affordable housing activity picked up during 2019, and while the pandemic caused an interruption in starts this year, renewed growth is anticipated from 2021. 
In contrast, student accommodation work faltered during 2019 and a further contraction in student accommodation work is expected this year, with only a limited recovery in this sub-sector during 2021 and 2022.
An increase in school building projects is forecast to drive a recovery in the education sector during 2021 and 2022 as local authorities tackle a shortage of secondary school places. However, a fall in universities' capital spending is expected to temper the overall growth in education sector work.
The outlook for the health sector is brightening, with promised increases in NHS capital funding expected to lift project starts over the next two years. The Nightingale temporary hospital programme has bolstered project starts this year and starts are subsequently forecast to gather momentum during 2021, rising by 27%, as NHS Trusts develop and implement their investment programmes. 
Watch our short Social Infrastructure Trends and Insight video for more information.
Utilities
In many areas such as energy, broadband and other utilities, investment will be delivered by the private sector. Greater investment by the water industry is anticipated over the next two years as the sector's new AMP7 investment programme begins to lift industry spending from this year.
Watch our short Utilities Sector and Energy Sector videos for further details.
Civil Engineering
Where additional public sector funding is potentially available in areas such as roads, it may take time before additional projects are 'shovel ready'. For example the government announced that the second Road Investment Strategy (RIS2) will spend over £27 billion between 2020 and 2025, taking forward schemes such as the dualling of the remaining 18 miles of the A66 trans-Pennine route, and upgrading the A46 Newark bypass. While this investment promises long-term growth in infrastructure activity, few of these new schemes will be ready to start on-site in the near term. Therefore we anticipate that additional funding will initially be directed at areas such as tackling the maintenance backlog on the nation's roads. 
Greater investment in transport & logistics is also a government priority as it seeks to improve UK competitiveness and its attractiveness to international investors. 
More details on the prospects for the transport and logistics sector are covered in our short video here.
In addition, Network Rail's new five-year investment programme (CP6) is now underway with a marked increase in funding being directed at maintenance and renewal work.
Major schemes
Existing major infrastructure schemes, including Thames Tideway, HS2 and Hinckley Point, are also forecast to lift civil engineering output over the forecast period. The £1.4 billion Stonehenge Tunnel is currently scheduled to start in 2021, although important planning and contracting hurdles have yet to be cleared. 
So, despite the challenging backdrop for the industry, there is considerable investment heading towards the infrastructure sector, which will be good news for firms already active in the sector and for those able to diversify their services into it.
Glenigan customers can find more details on all these projects via your subscription.
Not a Glenigan customer? Please request a free demo where we can show you more details on projects of interest to your business.