Infrastructure construction project-starts achieved impressive growth of 50% against the same period a year ago, 68% compared to the preceding three months, and 3% compared to two years ago.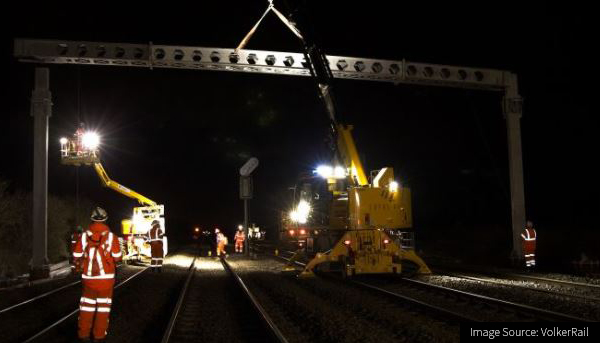 The largest infrastructure construction project to move to site was for the £91 million Transpennine route upgrade for Network Rail (Project ID: 21185564). The project, which will overhaul the 76-mile railway from Manchester to York via Huddersfield and Leeds, includes reconstructing embankments, piling and the installation of steel pipes which will eventually support posts and overhead electric wires between Manchester and Stalybridge. The main contractor VolkerRail started on-site in April and the works are due to take 25 months to complete.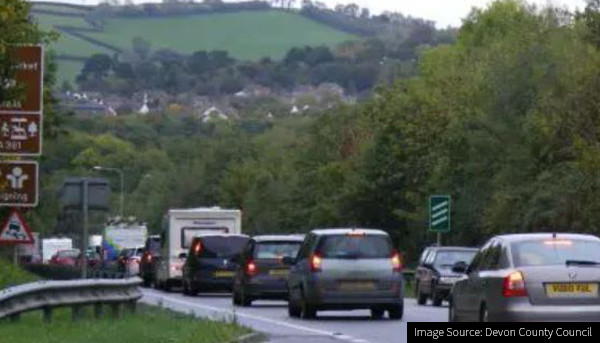 The next largest infrastructure construction project to start in the three months to April period was for the £70 million North Devon Link Road (Project ID: 18389624). Contractor Alun Griffiths will be carrying out work to widen sections of the A361 between South Molton and Portmore roundabout at Barnstaple. The project, which will take just short of three years to complete, aims to provide better and safer overtaking opportunities and improve journey time reliability. Eight junctions will also be upgraded to improve safety, and facilities for pedestrians and cyclists will be introduced with new segregated pedestrian/cycle crossings of the road at Bishops Tawton and at Landkey Junction.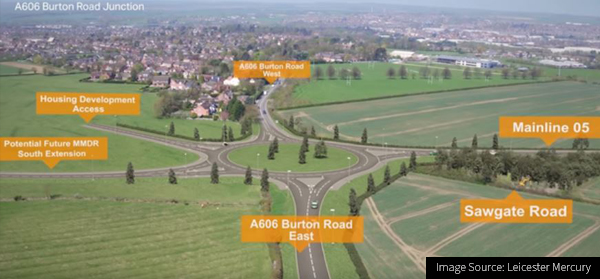 Another road project to start in February is for the North and East Melton Mowbray Distributor Road scheme (Project ID: 18366749). The aim of the new distributor road is to relieve congestion in Melton Mowbray and support plans for housing and employment growth in the town. Works will include six new roundabouts, four new bridges, and ancillary development including works to connect roads, and the diversion of the River Eye. The project, with Galliford Try as the main contractor, is due to take 27 months to complete.
The Hope Valley, GRIP stages four to eight, capacity upgrade (Project ID: 21143016) is another rail development which started in February. The £56 million project will allow for increased passenger and freight capacity on the Hope Valley line between Sheffield and Manchester, with passenger journey times to be cut from 50 to 40 minutes. A joint venture with VolkerRail and Story Contracting will deliver the 25 month scheme around Dore & Totley station, including provision of a second platform and double tracking between West View Lane and Dore South Junction, as well the construction of a 1 km passing loop to the east of Bamford station to allow passenger services to overtake freight trains.
Glenigan customers can view all new and planned infrastructure construction opportunities if part of their subscription.
Not a Glenigan customer but would like to take advantage of this growing opportunity? Please request a free demo where we can show you more details on projects of interest to your business.
PR contact:
Rick Stephens (Content Marketing Lead)
T: 01202 786 859 │ E: rick.stephens@glenigan.com