Industrial construction project-starts achieved 54% growth during the three months to May compared to the same period last year, 101% compared to the preceding three months, and 26% growth compared to the same period two years ago.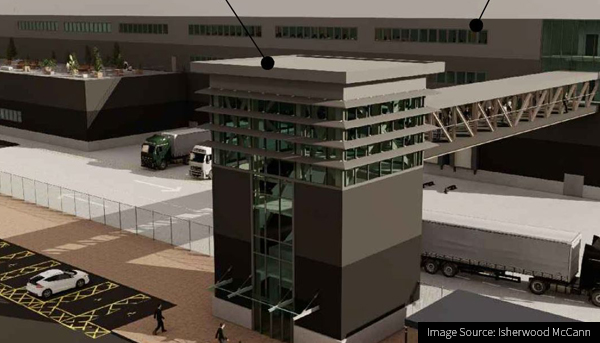 The highest value industrial construction project to start on-site during the three months to May is for the Lidl Regional Distribution Centre in Houghton Regis, Dunstable, Bedfordshire (Project ID: 18007476). The new distribution centre started on-site in March will deliver 125,000m2 of class B8 storage and distribution. The project is expected to take twenty months to complete.
The second highest value industrial construction project to start on-site during the period is for another Warehouse and Distribution Centre on Knowsley Industrial Park, Liverpool (Project ID: 11389624). The £86.9 million, 77,637 Sqm scheme, comprises a mezzanine floor, ancillary office and welfare floorspace, truckers facilities plus gatehouse, access, sustainable drainage system, parking and servicing areas together with associated works and infrastructure. The project started on-site in February and is due to be completed in March next year.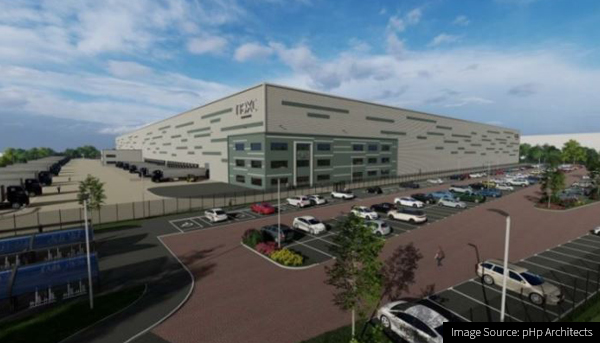 Another warehouse and logistics project is the £80 million Next development (Project ID: 19256289) in South Elmsall, West Yorkshire. The 777,035 sq ft development has been designed to achieve a BREEAM Very Good rating as well as to achieve Secured by Design requirements. The project started in February and is expected to be completed in May next year.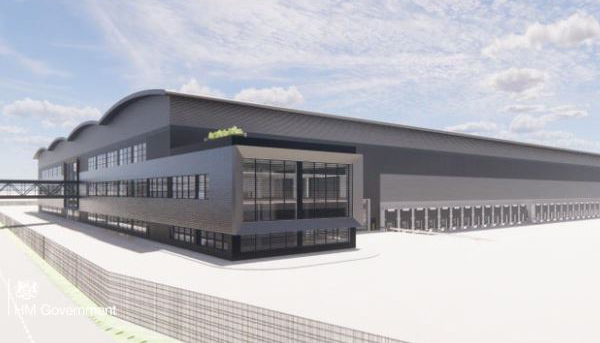 The construction of a new £74.8 million, fully-automated, 840,000 sq ft Royal Mail Parcel Hub at Daventry International Rail Terminal III (Project ID: 21051356) also started in February and is due to be completed in November 2022. The new Hub will be fitted with state-of-the-art parcel automation machinery processing more than one million items a day. The site will also include a vehicle operating centre, a fleet workshop facility, new staff facilities and a rail terminal, enabling an increase in the amount of mail transported efficiently and sustainably.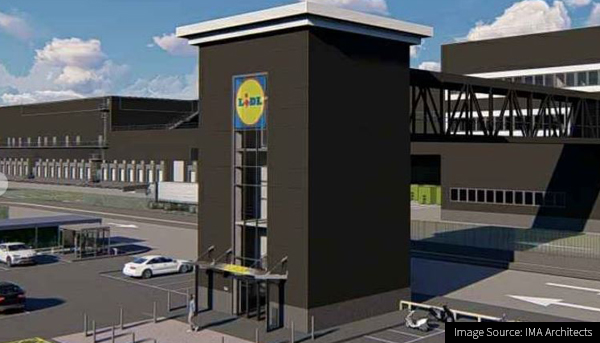 Then another Lidl development for the £65 million Lidl Burts Wharf regional distribution centre (Project ID: 20350856) started in March. The 469,521 sq ft scheme next to the Thames in Bexley, East London will operate alongside its current 312,153 sq ft distribution centre, almost doubling its capacity. The main contractor is TSL Projects and works are due to complete in May 2022.
Glenigan customers can view all new and planned industrial construction opportunities if part of their subscription.
Not a Glenigan customer but would like to take advantage of this growing opportunity? Please request a free demo where we can show you more details on projects of interest to your business.
PR contact:
Rick Stephens (Content Marketing Lead)
T: 01202 786 859 │ E: rick.stephens@glenigan.com