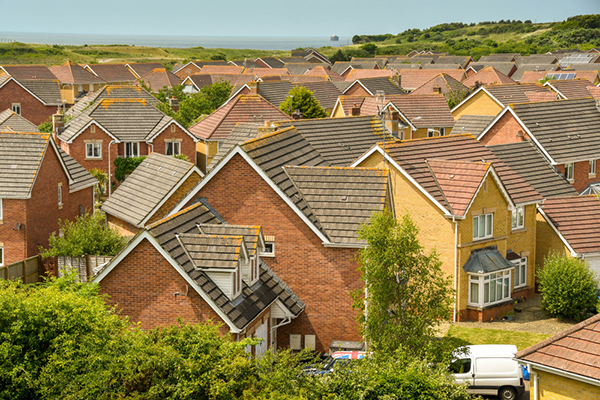 The private housebuilding sector is buoying the struggling Northern Irish construction industry.
After two years without a government due to a political stalemate, the level of public sector construction work is falling as decisions on new projects are deferred. Only one sector has registered a rise in work. This is housebuilding, where activity is increasing at its fastest level for more than two decades.
Jim Sammon, Northern Ireland construction spokesman for RICS, said: "The new build private housing market continues to perform well. However, construction activity is no doubt affected by on-going political instability, which has had a considerably negative impact on public works in particular."
In the latest Construction and Infrastructure Market Survey from RICS and solicitors Tughans, a net balance of 58% of Northern Irish surveyors recorded rising workloads in private housing activity in Q2 2019. This was the highest rate since the first quarter of 1999. Tughans' head of real estate David Jones described the housebuilding market as "a shining light in NI construction."
2018 surge in starts
Registrations to start work on new homes in Northern Ireland also surged last year, surging 39%. National House-Building Council data showed work started on 4,908 starts in Northern Ireland and the Isle of Man in 2018.
Padraig Venney, NHBC regional director for Northern Ireland & Isle of Man, said: "2018 was a very positive year for the industry in Northern Ireland. House prices have grown at the highest rate in the UK at approximately 6% showing that there is a real confidence within the sector and those people looking to buy a new, quality home.
"Belfast and the surrounding commuter belt continues to be an in-demand region and we have also seen an upturn in housing association activity over the course of the year."
Recently, Northern Irish housing starts have fluctuated with a 28% rise in the quarter to May 2019 followed by a 30% fall in Q2 2019.
The stasis in the wider Ulster construction market caused by the political deadlock is putting off some private investors. Mr Jones added: "Undoubtedly, one of the main external factors affecting the construction sector is the current political landscape.
"Projects and works that require the allocation of funding cannot be progressed, and the situation has a knock-on effect on other areas, leading to increased caution when it comes to investment decisions."
In the pipeline
The latest RICS and Ulster Bank survey also suggests a slowing market but house prices in Northern Ireland are still faring better than the rest of the UK. An increase in prices was reported by 67% of respondents in the quarter to July 2019.
This rise was partly attributed by RICS to a lack of supply, which is impacting upon activity with fewer properties coming up for sale in July.
Glenigan's construction market data shows a surge in residential work gaining planning approval. In the seven months to July 2019, the underlying value of private residential projects gaining approval was up 38% on the same period sta ge a year earlier.
Over the same period starts rose 22% but the value of residential work gaining approval is 110% larger than the work starting on site, which suggests the future for this sector of the Northern Irish construction industry is bright.
Further Reading:
Northern Irish construction industry set to bounce back