Source: Glenigan
Capital-centric
London has the strongest pipeline of work of any European city according to the recent Europe Hotel Construction Pipeline Trend Report. Glenigan's construction industry research shows that the pipeline of hotel projects in London to be approved since 2020 is worth £740 million.
London has larger hotel developments than the rest of the UK. The value of the average hotel project in the pipeline in London is £12.3 million compared to a national median figure of £7.2 million.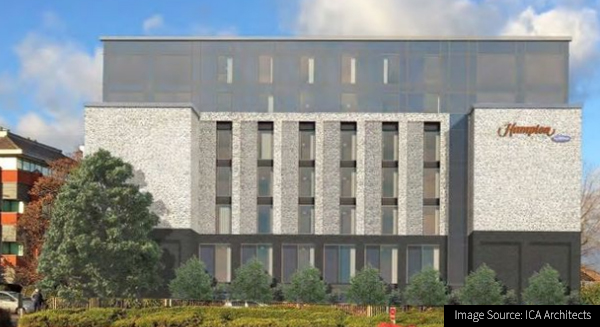 Two major schemes from the capital's pipeline are already moving forward with tenders being returned for a £40.7 million hotel in West Drayton where work should start this summer (Project ID: 16329489) and construction of a £20 million Hampton by Hilton hotel near Heathrow is also due to start in May (Project ID: 18315386).
Regional share
Large hotel projects are also moving out of the pipeline in the regions; including the £35 million Heart of the City II in Sheffield, where work recently started (Project ID: 18347618). And RED Construction has also been appointed to build the £76 million Wellington Hotel in London (Project ID: 16019619).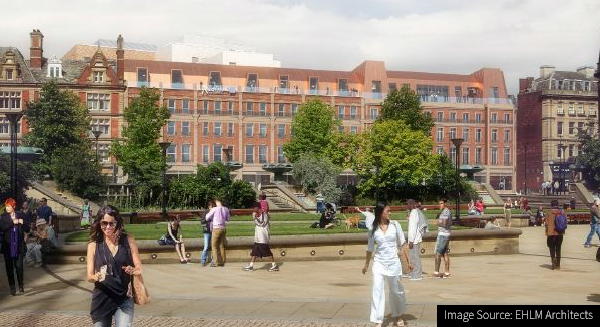 A £28 million redevelopment of Cannon Place Hotel in Brighton started earlier this year (Project ID: 20317019). And RG Group was appointed contractor on the £58 million Tribe Hotel in Birmingham for operator Accor (Project ID: 18163052) in March.
Larger than average hotel projects are also being planned in Scotland, where the average scheme in the pipeline is valued at £11.9 million.
Work is due to start this summer on the £100 million Met Tower Hotel in Glasgow, which will comprise an 11-storey 26-bed hotel on Cathedral Street (Project ID: 19022697). A contract has been awarded to BAM Construct for a £38.5 million fit-out of the W Hotel in Edinburgh (Project: 21090752).
Prospects improving
The hotel construction sector had been hit hard by the Covid-19 pandemic, with a 32% fall in project starts in 2020 and a further fall of 2% last year, but prospects are improving following the complete easing of lockdown restrictions
The most recent Glenigan Construction Industry Forecast predicts a rise of 25% in hotel and leisure construction project starts this year followed by an increase of 17% next year. With a strong pipeline of approved projects, the hotel construction sector is well placed to offer opportunities in the future.
Glenigan customers can see details of all new hotel construction opportunities if part of your subscription.
Not a Glenigan customer, but would like to see detailed sales leads for hotel construction projects in your regions? Request a free demo of Glenigan so we can show you the size of the opportunity for your business.