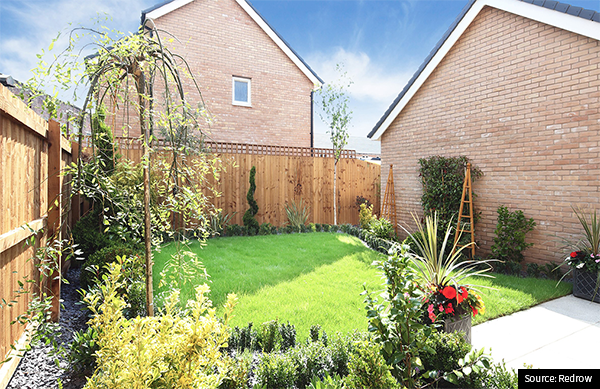 A quarter of future home movers in the UK are reconsidering what they want from their next home, with private outdoor space, bigger kitchens and energy efficiency to the fore. 
Analysis by housebuilder Redrow of more than 2,000 UK adults reveals that Covid-19 has forced many to reassess how they want to use the space in their home, and what community features and facilities they want to be surrounded by. 
Those with children under the age of 10, or who are currently expecting a child, are most likely to have changed their priorities (53% vs national average of 24%), followed by those who have been working from home due to Covid-19, either part time or full time, or who have been placed on furlough (39%).  
The majority of respondents (60%) stated that having access to private outdoor space, such as a garden, terrace area or balcony, will be the most important factor when choosing their next home, while 40% will be looking for a home with a large kitchen with ample space for food preparation. More than a quarter (29%) will be after excellent levels of energy efficiency.
In London, respondents are more concerned about access to high speed broadband, with more than a third (34% vs national average of 27%) agreeing that it would be a top priority for them going forward. 
The survey finds that where people want to live and the facilities they want around them have also changed. As lockdown eases, more than one in five (22%) agree that being able to walk or cycle to work will be important for them. This increases to almost half (45%) of those living in London. 
In terms of community features and facilities, proximity to green open spaces will be most sought-after post-lockdown (35%), followed by proximity to smaller shops (33%), a doctor's surgery (32%), and bus/train routes (31%).   
And Rightmove continues to report a rise in enquiries for properties outside of cities which we included in our recent article: Location, location, location – where will home buyers move next? 
Rightmove say that: "Over half (51%) of property enquiries from Londoners are to homes outside the capital, up from 42% of enquiries last April. In Edinburgh, 60% of applicants plan to move outside the city, up from 53%, and in Birmingham half of people enquiring are looking further afield, up from 45%.