Glenigan's core objective has always been to supply our customers with the most robust and comprehensive construction intelligence and sales leads - fast, and first - to provide the competitive advantage they need to grow their businesses.
This story is about how our unwavering focus on this objective has driven everything we've done over the past 50 years and provides some detail about how we've achieved it.
The early 70's
Glenigan began in the early 1970s under the name of UIS (United Information Services). The company was sold in 1973 to Jeffery Brothers (Printers) Limited in Weymouth, the company responsible for printing UIS information, owned by Len Brown. It was at this point that UIS became Glenigan and the company moved its operations to Bournemouth.
1973
Things were very different in 1973. The internet didn't exist, and petrol was 39p a gallon.
In 1973, Glenigan offered a limited UK project information service, with around 180 projects a week in a hard copy publication called Sales Leads, together with a limited degree of selectivity. In addition, there was an international project information service offered by a subsidiary of Glenigan, Prepardel Limited, with around 80 project reports worldwide in a monthly publication called Overseas Sales Leads.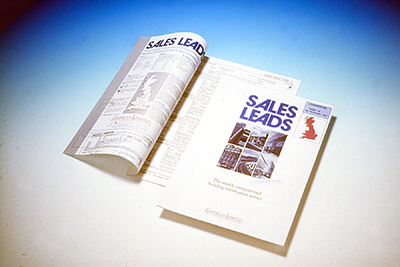 Comprehensive sales leads coverage
To provide 100% coverage of all new construction projects happening in the UK, a team of field researchers was established around the UK to collect basic planning information from local authorities – by hand – and post back to Glenigan head office.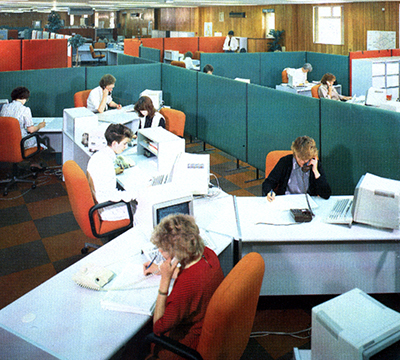 A flurry of manual activity then took place to ensure the details were transcribed, photocopied, printed, and posted to customers, the same day. At one-point Glenigan were Royal Mail's second largest customer in Bournemouth.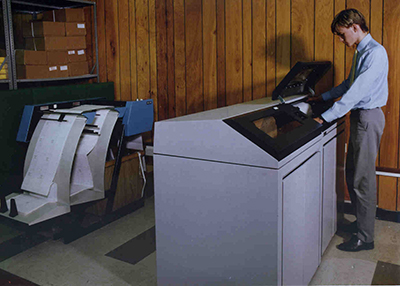 1982
Improving service with new technology
In 1982, the first computer database/integrated production system was installed. Glenigan's Keycard product was launched, and the company went through a rapid period of growth in both staff numbers and turnover. At this time, the Keycard product and the bulletin Sales Leads publication provided around 800 projects a week with varying degrees of selectivity.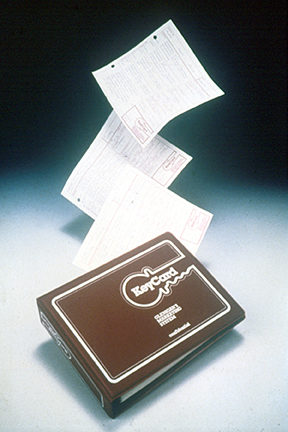 1984
Current Content Director, Robert Davis, joined Glenigan as an office junior.
1985
To speed up the return of planning data to head office, our team of field researchers were issued with the latest invention - laptops - to enable planning data to be transmitted back to head office via revolutionary (at the time) dial-up internet connection.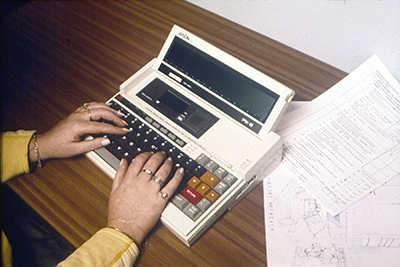 1987
In 1987, Len Brown sold Glenigan to Thomson International which then owned Construction News, Building Today and other construction/architecture-related titles. The Prepardel business was sold separately.
1997
EMAP (publisher of specialty and business-to-business magazines) acquired Glenigan from Thomson International.
2000
Local councils started to digitize planning application information, making it quicker and easier for our team of field researchers to capture and return data to head office for preparation and then sending to customers.
Early adoption of digital communications
Glenigan moved to providing all our data and sales leads digitally. We were no longer Royal Mail's second biggest customer in Bournemouth. All customers received their files electronically.
2002
Glenigan launched our first online construction sales leads service, enabling our customers to easily search the most comprehensive construction sales leads database in the UK, via the web.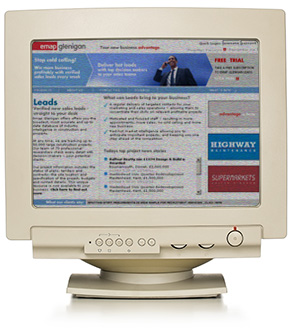 2005
Live planning data capture
Glenigan made the first significant investment in live data-capture technology to scrape data directly from Local Authority Planning Portals, enabling faster provision of sales leads to customers. Ongoing and regular investment in technology is part of our commitment to deliver our customers with the most robust and comprehensive construction intelligence and sales leads fast, and first.
2008
Sales leads data updated 24 hours a day
To deliver even more value to our customers, Glenigan started to research and update sales leads data 24 hours a day by employing teams of specialist researchers globally, delivering further enriched and actionable commercial intelligence.
2010
Supporting customers with strategic expertise
Allan Wilén joined Glenigan from the Construction Products Association as economics director and formed the Glenigan Economics Unit, offering bespoke research to aid customers strategic decision making.
The Glenigan business development team adopted online demonstration technology to enable all companies, no matter where they are based, to see the potential of Glenigan data for their sales teams.
2015
Sales leads available 24/7
Glenigan launched a significant update of our online construction sales leads service, delivering additional insight including real time updates on the progress of planning applications, contract awards, the status of projects, and overall construction activity.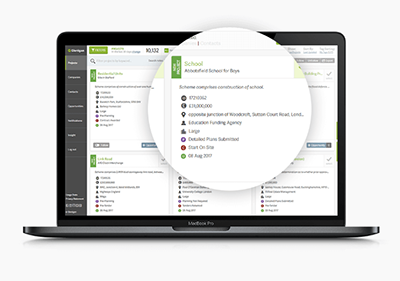 Putting the power of Glenigan in customer' pockets
Glenigan launched the first Glenigan app, enabling customers to search for project opportunities and access their saved projects whilst on the road.
2018
Putting even more power in customer' pockets
Glenigan launched a significantly improved Glenigan app, delivering the full power of Glenigan sales leads to customers wherever they are.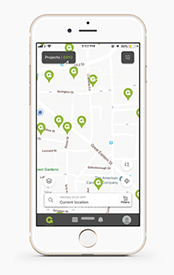 2019
Expanding our customers' reach

Glenigan acquired the Metropolis office fit out and refurbishment database to further expand our customers' reach into this specialised market.
2020
Glenigan joins the Byggfakta family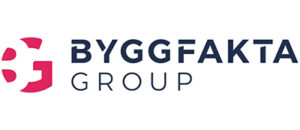 Glenigan acquired by Byggfakta Group.
Joining Byggfakta Group enables Glenigan to leverage further investment and expertise to support our customers, from an international cohort of companies serving the construction industry around the globe; including the US, Sweden, Norway, Denmark, Finland, UK, Czech Republic, Slovakia, Portugal, Spain, the DACH region, and the APAC region. In the previous year, Byggfakta Group also acquired NBS, enabling a 360° service for material manufacturers looking to market their products to specifiers via NBS, and to clients and contractors via Glenigan.
2021
100% coverage of the UK and Republic of Ireland

Glenigan acquired Construction Information Services (CIS) to provide customers with 100% visibility of all construction opportunities in the UK and Republic of Ireland.
2022
Glenigan supplies construction data to inform the Office for National Statistics (ONS). Glenigan is now a member of the ONS Construction Statistics Steering Group and is providing industry knowledge and expertise to improve and develop industry statistics.
2023
2023 Glenigan joins Office for National Statistics' accredited data provider network

Glenigan is selected by the Office for National Statistics (ONS) as an official provider of UK and Northern Ireland construction data.