Increased investment in renewables looks set to continue the boom in new energy and power construction projects.
The value of renewable energy projects started during 2021 is on track to total £5 billion according to Glenigan's market research. This figure is a rise of 70% on last year and six times the figure recorded for 2019.
Glenigan's economics director Allan Wilen says: "The Government's path to 'net zero' will require substantial investment in the UK energy sector. The Energy White Paper sets out ambition of quadrupling offshore wind capacity to 40GW by 2030."
Offshore wind projects starting construction in the past two years have driven a strong increase in overall renewable energy projects.
Construction began this year on a £3 billion expansion of Innogy Renewable's Sofia Wind Farm off Redcar (Project ID: 19144506), but a host of other investments in energy and power are also moving through the pipeline.
Global summit deals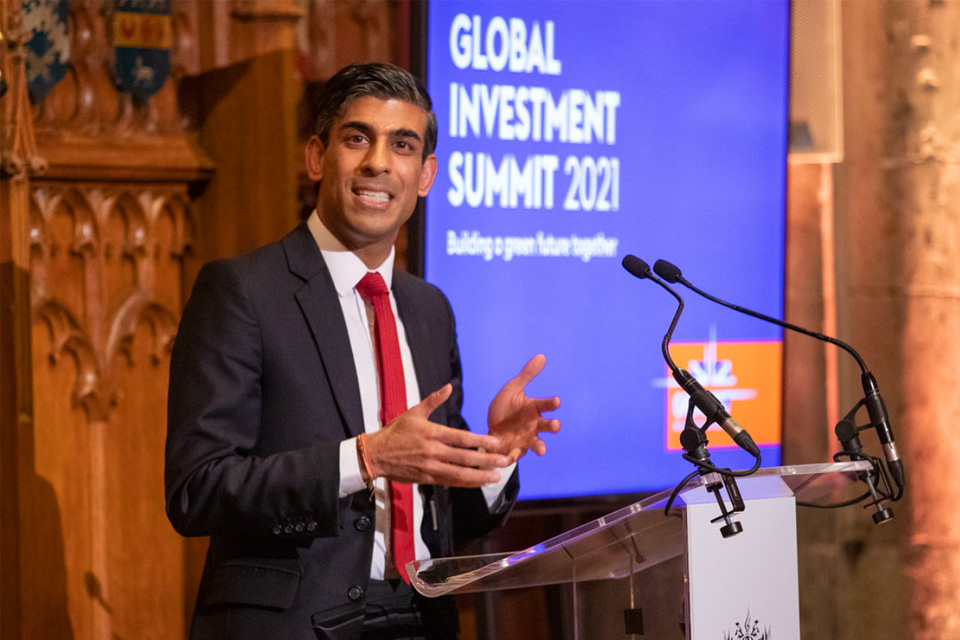 At the recent at the Global Investment Summit, the UK government secured £9.7 billion-worth of new foreign investment in UK green infrastructure. This included 18 planned investment deals in wind and hydrogen energy, sustainable homes and carbon capture projects. These deals will provide a significant boost to UK construction.
Agreements include a deal with Spanish electric utility giant Iberdrola, which will invest £6 billion in the East Anglia wind farm hub through Scottish Power, subject to securing full planning consent (Project ID: 16024607).
Other significant energy and power agreements at the summit included Huaneng investing in a 50MW Battery Storage project in Stone Hill in Wiltshire (Project ID: 17241546), and Ultimate Battery Company spending £28 million on constructing a UK production plant for lightweight, eco-friendly batteries.
Wind farming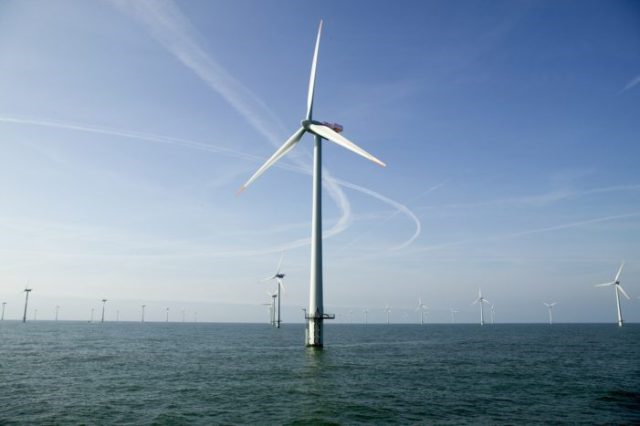 The UK government is aiming to stimulate investment in renewable energy projects through its Contracts for Difference scheme. In September, a further £200 million was provided to support the development of offshore wind projects as part of a manifesto commitment to ensure the UK has 40GW of capacity by 2030.
Energy Minister Anne-Marie Trevelyan said: "[This] will support the next generation of renewable electricity projects needed to power our homes and meet our world-leading climate change targets."
Glenigan's construction intelligence has updates on a host of major windfarms in the pipeline including SSE's £5 billion Seagreen scheme proposed for the Firth of Forth (Project ID: 10027608).
In addition to the development of wind farms, there are other indirect benefits for the construction industry. For example, a £110 million turbine manufacturing plant will be built at Port of Nigg by Global Energy Group and Spanish company Haizea Wind Group (Project ID: 21538361).
Sunny side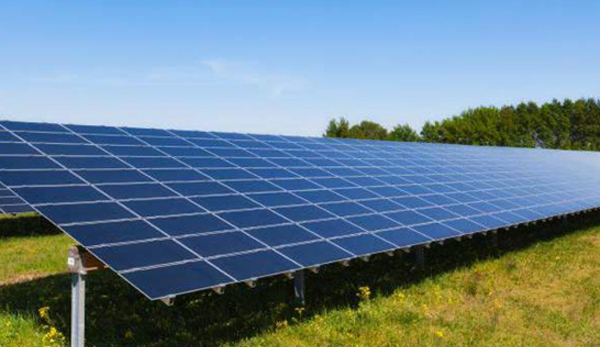 In addition to wind farms, investment in construction of solar panel farms is also increasing.
Projects in the pipeline range from Wirsol Solar's £3 million solar farm near Truro (Project ID: 13275446) to Hive Energy's £20 million Woodington Farm scheme (Project ID: 15386903). These two companies are also working together on a 900-acre development on the North Kent coast, which would be the UK's biggest solar farm.
Investment in renewable energy and power projects look set to continue, as construction benefits from the green investment boom.
Glenigan customers can see future utility construction opportunities as part of your subscription.
Not a Glenigan customer, but would like to see detailed project information for every utility construction opportunity in the UK? Request a free demo of Glenigan today so we can show the size of the opportunity for your business.