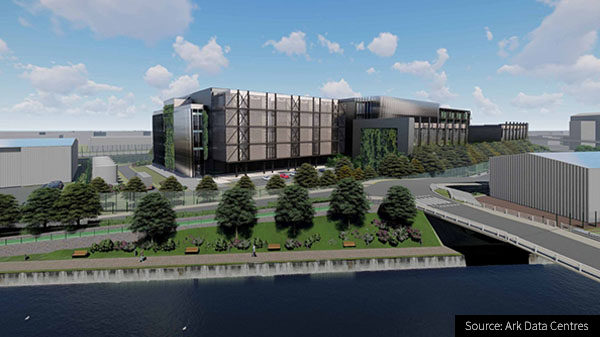 Fears that UK data centre operators would shift their infrastructure abroad because of Brexit are looking unfounded, with several firms and industry experts saying they've seen domestic growth since 2016, reports a recent article from Bloomberg.
Emma Fryer, associate director of data centres at industry body TechUK, said in the article that: "The market has been very buoyant, with record levels of construction, record uptake of space and record size contracts". TechUK estimates that a typical modern data centre can cost more than 100 million pounds to build and fit out.
And Synergy Research Group Chief Analyst John Dinsdale said that over the next five years "the number of operational hyperscale data centres in Europe will grow at eight to ten percent per year and we expect UK growth to be in the same range."
Sectors driving demand
Demand for UK based sites has been driven by enterprise cloud and software-as-a-service utilities such as office productivity and file storage as well as e-commerce, social networking, search, streaming video services, gaming and mobile apps.
Dinsdale said the UK has also remained the largest market in Europe for colocation data centres. These facilities lease shared space in purpose-built warehouses to multiple third-parties and provide the technology to run it.
Opportunities
Glenigan are currently tracking and researching 39 large data centre projects with a total construction value of £1.35 billion.
And multi-million pound projects are creating substantial opportunities for the development pipeline in the UK too.
One such project is the 37 acre CloudHQ data centre campus in the centre of Oxfordshire's Science Vale where plans have been approved for the £252.4 million project (Project ID: 18203036). The development has been designed to achieve BREEAM Excellent rating.
Another campus which has had plans approved is the £226.6 million Project Saracen at the southern end of the UK Innovation Corridor, near Waltham Cross in Cheshunt (Project ID: 18439267). Adjacent to the 65,000 sqm data centre will be 150 car parking spaces. The wider development will deliver a further 36,400 sqm of business space with 500 additional car parking spaces.
And plans have been submitted for a £600 million data centre for Ark Data Centres in Hayes, Middlesex (Project ID: 20142828). At the forefront of the plans is a commitment to use the latest sustainable technology, says Ark Data Centres, which will include onsite solar generation, air cooling for the IT equipment, rainwater harvesting to minimise water taken from the mains, a "living" roof and walls, and electric car charging points.
Republic of Ireland
Data centre developments in the Republic of Ireland are seeing tremendous growth too, with its attractive tax breaks and its position to bridge Europe and the UK, as well as its subsea cable access to the US, considerable investment is in the pipeline for future construction.
Echelon Data Centres, which is owned by London and Dublin-based property company Aldgate Developments are at pre-tender stage on a new £420 million data centre in Arklow, Dublin, (Project ID: 20186969), and are on-site on the £500 million Clondalkin, Dublin development (Project ID: 20186963). Echelon has said it expects to win global clients from the social media, e-commerce, internet of things and digital broadcasting sectors.
Glenigan customers can view all new and ongoing data centre opportunities as part of their subscription.
Not a Glenigan customer but would like to take advantage of this growing sector? Please request a free demo where we can show you more details on projects of interest to your business.
PR contact:
Rick Stephens (Content Marketing Lead)
T: 01202 786 859 │ E: rick.stephens@glenigan.com