The core parts of the government's Northern Powerhouse Rail project are set to be completed after the government committed to the work being funded in the recent November budget.
The elements of the NPR scheme that are to be delivered are understood to be in the government's Integrated Rail Plan, with estimates on the funding varying from £17.2 billion up to £23 billion (Project ID: 14234320).
Glenigan's economics director Allan Wilén comments: "This should provide a boost in infrastructure as a priority area of UK growth. This will lift construction activity, supporting job creation and underpinning economic growth."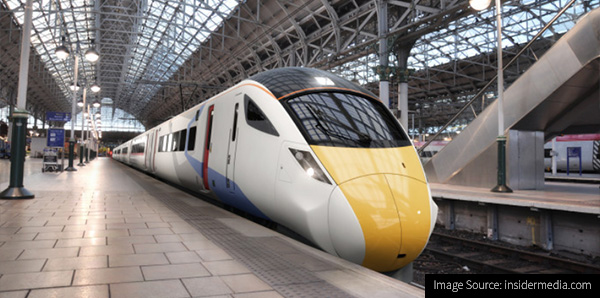 Key elements
The key elements of the NPR scheme that will go ahead include a 64 km stretch of new track from Warrington to Marsden (Project ID: 21516212). This part is expected to feature a new station near Bank Quay and could also incorporate the existing Arpley Sidings station. Glenigan's construction industry research suggests that work could start by 2024.
Other work in the NPR now expected to go ahead after the Government's recent funding commitment include upgrades along the route to Leeds and Bradford.
Plans for a new £100 million station for Leeds Bradford Airport (Project ID: 20087005) were also part of the original NPR. Public consultations had been held, only for this element to be omitted from the November statement, but there is still some hope that the scheme may be saved.
After the budget, new transport secretary Huw Merriman told the Rail Industry Association's annual conference that the Department of Transport is "working up options to make an assessment on what can be done for Bradford."
Leeds station plans
Plans for a new station at Leeds Bradford Airport were part of a larger programme to build a trio of new stations in the area (Project ID: 16439147).
The other elements of this programme include a new station at Thorpe Park on the York to Selby line. Developer Scarborough Group and the West Yorkshire Combined Authority are working with Leeds City Council on these plans, which are valued at £31.6 million (Project ID: 18371905).
The other proposed new station in Leeds is a £26.5 million development of two platforms at the White Rose Shopping Centre (Project ID: 19423844). West Yorkshire Combined Authority is also working on this scheme along with Network Rail.
Rail pipeline
The rail industry generates a significant amount of work for the construction industry and Glenigan's industry research shows that more than £800 million-worth of rail projects have been granted planning permission in the 12 months to September 2022.
Other major rail schemes already with approval and moving through the procurement pipeline include the £152 million first phase of the Metrowest scheme in Portishead with four bidders shortlisted according to Glenigan's research (Project ID: 17002223).
Value of Approved Rail Projects
| | | | |
| --- | --- | --- | --- |
| REGION | Rail Track & Stations (£m) | Bridges & Tunnels (£m) | TOTAL (£m) |
| West Midlands | 315 | 2 | 317 |
| East of England | 159 | 2 | 161 |
| North East | 145 | 0 | 145 |
| North West | 68 | 10 | 78 |
| Yorkshire & Humberside | 24 | 11 | 35 |
| London | 9 | 14 | 23 |
| Scotland | 1 | 16 | 17 |
| East Midlands | 0 | 10 | 10 |
| South West | 5 | 5 | 10 |
| South East | 0 | 7 | 7 |
| Wales | 3 | 1 | 4 |
| Northern Ireland | 0 | 0 | 0 |
| TOTAL | 729 | 78 | 807 |
Source: Glenigan
While the full extent of the Northern Powerhouse Rail scheme may not be funded in its entirety under the current government, the commitment to significant sections will provide some reassurance to the construction industry in what are expected to be difficult times ahead.
Glenigan customers can see details of all new Northern Powerhouse Rail construction projects if part of your subscription.
Not a Glenigan customer, but would like to see detailed sales leads for Northern Powerhouse Rail construction projects? Request a free demo of Glenigan today so we can show the size of the opportunity for your business.