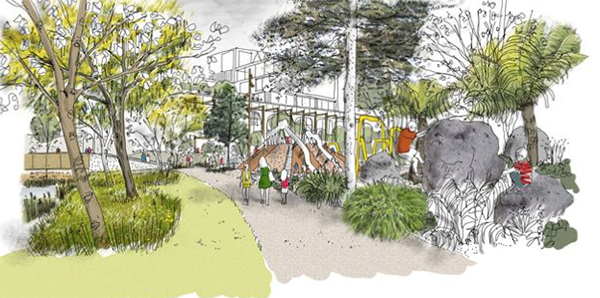 Whichever party is in office when the political deadlock over Brexit is finally broken, the construction industry stands to benefit from a re-bound in new private business investment, particularly in new commercial and industrial building.
Whilst the economy has so far avoided recession, business investment fell again in the second quarter of this year - for the fifth time in the past six quarters - when it was 1.4% down on the period a year ago, according to the Office of National Statistics.
But as the uncertainty which has held back companies' investment eventually passes, so prospects will brighten for new construction orders in the private commercial and industrial sectors.
And despite the political climate, Glenigan Construction data provides some encouraging signs that new construction projects are being given the go-ahead, particularly in the regional office building and industrial/logistics sectors.
Work starts on regional offices
The latest Glenigan Construction Review shows that although there is a scarcity of major office projects, the value of project starts for smaller office buildings in the £20-50 million range rose 28% to £288 million in the three months to September, compared to the period a year ago.
New office building construction has been gathering pace in the more resilient regions notably the East of England, where office starts were worth £113 million in the three months to September. Typical of the sort of scheme getting underway is Brookgate's £19.9 million office project with a retail unit in Cambridge, where work started in early September and Wates Construction is the main contractor (Glenigan Project ID: 17256441).   
Meanwhile in the East Midlands, planning approvals for new offices in the third quarter were the second highest outside London, at £71 million, whilst fit out work on government office projects is also generating construction activity across the region.
Work is due to start in the new year on a £10 million office fit out to house the Passport Office at Fletton Quays in Peterborough (Glenigan Project ID: 19357691). Moving west across the Midlands, a £5 million fit-out at Platform 21 at Stephenson House in Birmingham will create a new government hub for 1,700 staff (Glenigan Project ID 19357691.) Both schemes are at the pre-tender stage.
Prospects for new office construction in Manchester are also brightening. A recent report from Savills says the city saw the highest take-up of office space on record in the first half of this year – around 806,000 sq ft - whilst available office supply has continued to fall.
One project which will meet growing demand for commercial space in Manchester where Glenigan Construction data shows detailed plans have recently been submitted, is the £15.33 million Mayfield Quarter Phase One office and park scheme. The project is at the pre-tender stage with work set to start in the spring (Glenigan Project ID 19127968).
Industrial building confidence
Brexit uncertainty has held back activity in the industrial building sector but sentiment at Segro, the largest developer in the sector shows little sign of flagging. It says it is continuing to benefit from the structural trends towards urbanisation and the tech revolution and is heading into the final part of the year with confidence.
Today, Segro has some 644,000 sq m of space under construction and is on course to invest £600 million in its development pipeline in 2019. Recent acquisitions at the group include eight acres of land in Tottenham in north London, where it plans to build 19,000 sq m of urban warehousing.
One major industrial scheme where Segro – along with Roxhill Development – has recently submitted detailed plans is for a £95.5 million project in Newport Pagnell involving two storage & distribution units. Construction work, which is at the pre-tender stage, is due to start next spring and continue for 15 months (Glenigan Project ID: 18258018).
Image: Mayfield Quarter, Manchester, Phase One office and park scheme