A new twist on the Build to Rent concept emerged recently when planners approved the first development of homes to be built specifically for families to rent.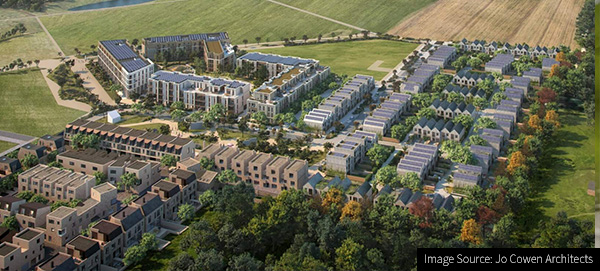 The scheme for 373 homes in Cambridge will be built out and let by developer Present Made on land sold by the university. It is part of a £160 million scheme, which also includes communal and co-working space and a gym, that is due to start later this year (Project ID: 21420922). It forms part of a larger neighbourhood, Eddington – ultimately involving 3,000 homes - which will help meet growing demand for rental homes in a city where house prices have soared in recent years.
The Cambridge scheme underlines the relatively bright prospects in the Build to Rent (BtR) sector which could provide a promising source of work for contractors as the outlook in the traditional private homes for sale sector has become more mixed.
The September Glenigan Index shows that private housing project-starts fell by 38% in the three months to August over the previous three months and were down 24% on the period a year ago.
By contrast, after a marked upturn in BtR activity over the past year, the latest Glenigan UK Construction Industry Forecast 2022-24 points to a strong development pipeline in the sector which is expected to support further growth in BtR projects starts over the next couple of years.
Wider appeal
Whilst most current BtR projects are high-density apartment schemes in big cities, the go-ahead for the Cambridge scheme could help spur further growth in the sector as the rental format appeals to a wider range of potential tenants.
A recent report from Savills suggests there is no shortage of private sector confidence in BtR. It says the number of investors targeting some part of the UK BtR sector 'has grown exponentially' through 2021 and 2022, helped by the sector's resilience during Covid. In all, Savills says around £2.5 billion was invested in BtR in the UK in the first six months of 2022.
Key deals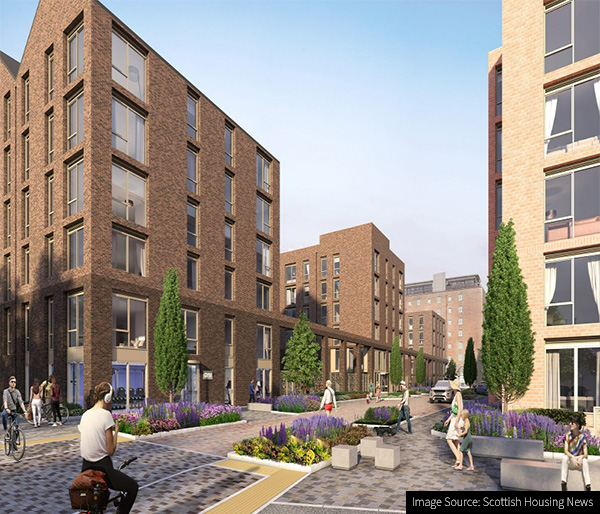 Key recent deals in the BtR sector have included Heimstaden Bostad's forward funding of the Bonnington Road development in Edinburgh, a £124.4 million scheme involving a total of 464 homes.
Work on the scheme, where Graham Construction has been appointed as the main contractor, is due to start this autumn and run for 44 months (Project ID: 17451085).
The sector also received a lift at the end of last year when Telford Homes and Legal & General completed a forward-funding deal for a £150 million BtR development near Stratford International Station, where work is now underway.
Under a novel formula, the total paid to Telford Homes is linked to the performance of the completed development. Meanwhile, L & G will own and operate the scheme, which includes around 250 BtR homes and which expands the financial group's total BtR pipeline to over 7,500 homes across the country.
Glenigan data highlights other significant BtR schemes which are getting underway across the country. At the Goods Yard Quarter in Stoke on Trent for example, Bowmer & Kirkland is the main contractor on a £60 million BtR scheme involving 174 flats with retail and leisure space for client Capital & Centric. Work on the development is due to start this summer and run for 18 months (Project ID: 19330097).
Glenigan customers can see details of all new Build to Rent construction work if part of your subscription.
Not a Glenigan customer, but would like to see detailed sales leads for all new Build to Rent construction work? Request a free demo of Glenigan today so we can show the size of the opportunity for your business.