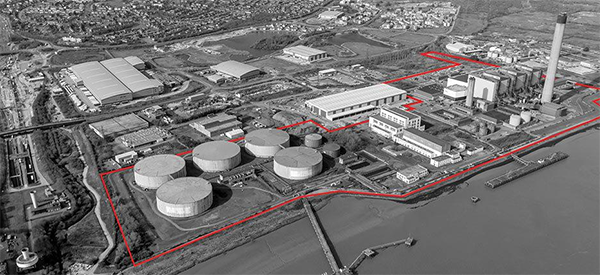 Following last week's announcement by Amazon that it will deliver groceries free to Prime members in 300 postcodes in London and the South East, the new £200m 2.3 million sq ft warehouse development at Dartford makes perfect sense.
Up until Amazon's announcement, the new location seemed an odd choice for the online retailer to choose, with their focus on locations on national transport arteries to quickly transport the plethora of items we have all come to expect to be delivered the next day.
But, now with hindsight, this new fulfilment centre is ideally placed.
Sitting on the site of the decommissioned Littlebrook Power Station, the 45 acre plot sits, literally, right inside the M25, it's perfectly placed to receive and sort the thousands of ambient and fresh grocery products from its myriad suppliers, and distribute a fast and reliable delivery service into London and the home counties.
Russell Jones, country manager at Amazon Fresh UK, said sales have been "particularly strong" following the lockdown, but stressed that the latest move had been in the pipeline long before coronavirus hit the UK.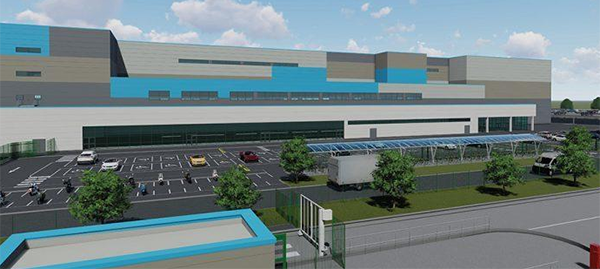 Amazons exponential growth
The new 'mega-box' will be the largest of all Amazon's fulfilment centres and will bring the total up to 18. From the first 220,000 sq ft site outside Milton Keynes, opened in 1998, Amazon has progressively increased the size of its sites, but nothing compares to this.
Will free delivery go nationwide?
According to Amazon's Mr. Jones, that will be a resounding yes: "... Grocery delivery is one of the fastest growing businesses at Amazon and we think this will be one of the most-loved Prime benefits in the UK. We will keep improving the grocery shopping experience so by the end of the year, millions of Prime members across the UK will have access to fast, free delivery of groceries."
What will this mean for retail majors?
Even though internet sales as a percentage of total retail sales has jumped to over 30% since the COVID-19 lockdown and doesn't look like it's going anywhere but up according to the ONS, an uptick for grocery retailers doesn't mean an increase in profits - far from it. 
The established retail majors are undoubtedly struggling to make online grocery pay, as the Grocer reported just last week: "Those doing their own picking from physical stores are typically suffering a negative operating margin of about –15% according to a major analysis of global grocers by Bain & Company. The damage is less when the grocer picks from a warehouse (at about –8%) or when a third party like Deliveroo does the picking (–5%). Even when a delivery fee is added, the costs still aren't covered."
The major retailers do have a few tricks up their sleeves however, and it may be that customers will remain loyal to them, what with their regular orders already set-up, and points adding-up in their various loyalty schemes. Plus, will everyday shopping-lists be replaced by more premium items that it seems Amazon will offer, or will staples and store-cupboard items remain a safe-haven for the multiples?
It remains to be seen of course, but given the extraordinary rise of Amazon's growth, it seems inevitable that we'll begin to see more grocery focused fulfilment centres for Amazon in the very near future. 
If you're interested in future warehousing and logistics development opportunities, please request a free demo where we can show you opportunities in the regions you focus on.