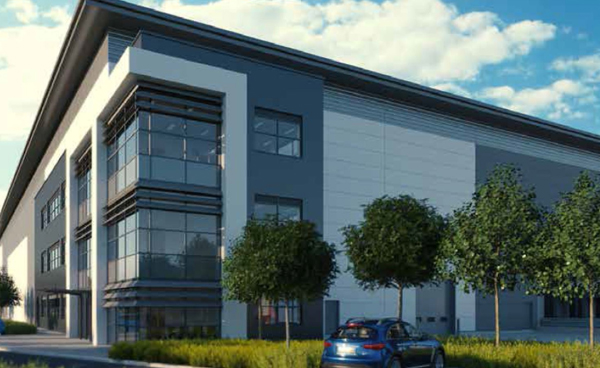 2020 uplift for North West construction after downturn.
The underlying value of construction project starts in the North West has grown consistently since 2016 according to Glenigan's industry analysis but after a retreat this year, some sectors offer promise.
"Manchester is increasingly being seen as the UK's second city in terms of investment in commercial space and its reputation is being bolstered by high profile schemes such as Manchester Airport City, but the bubble is showing signs of bursting this year," says Glenigan's economics director Allan Wilén, who expects starts to fall by around 15% in the North West in 2019.
Boom times
While the rest of the UK suffered slow or negligible growth in construction work, the North West boomed. In the two years to Q1 2018, £28.6 billion worth of building and civil engineering projects started on site. Much of this was residential and commercial development in central Manchester, Liverpool and, to a lesser degree, Salford.
Research by Deloitte found that 11,135 residential units were under construction in central Manchester alone in 2017. To put that figure in context, in the 2018 financial year the National House-Building Council (NHBC) recorded applications to start 18,272 new homes across the entire North West and Merseyside.
The region experienced a bigger rise in housing starts in the 2018 financial year than any other part of the UK, up 21% rise according to the NHBC.
Deloitte's data shows more than 14,400 units under construction in Manchester expects that the 'residential delivery' in the city over the next three years will exceed the previous 10 years combined.
However, Glenigan's research suggests that housebuilders and developers are building out their landbanks. In 2018, the underlying value of private residential work securing planning permission in the North West slumped by 18%.
In the first eight months of this year, the value of approvals fell by 23% but starts rose 13% in the three months to July according to the NHBC.
Other opportunities
The rise in work has sent construction costs shooting up. Manchester and Liverpool are the third and fifth most expensive cities in the UK for construction respectively according to Arcadis. Rising costs and a glut of work may slow residential work in the North West's biggest urban areas but other sectors still offer opportunities.
Deloitte's research shows 1.1m sq ft of education and research space under construction in Manchester. Glenigan's analysis also shows a strong pipeline of hotel & leisure work but suggests that the industrial and infrastructure sectors will grow the strongest across the North West.
Industrial work is also improving. The value of work approved rose 39% in 2018 and 26% so far this year and major schemes are coming on stream.
Glenigan's research shows that tenders for the main construction contract have been returned for the £18.9 million second phase of the Grand Central development at Trafford Park (Glenigan Project ID: 17351023). Work also recently started on a 95,000 sq ft warehouse at Manchester Airport (Glenigan Project ID: 18426210).
Elsewhere, Liverpool City Council recently agreed a new framework expected to deliver £280 million-worth of highways work over the next few years (Glenigan Project ID: 18333117).
Going forward, selectivity looks to be the best option for companies looking for work in the North West.
Further Reading: