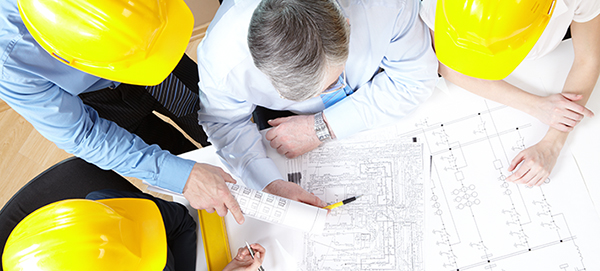 Following the Prime Minister's announcement at the end of June, that dramatic Planning legislation change would be forthcoming to help with his new "build, build, build" strategy, consternation has followed from planning authorities and RICS among others.
The new planning regime is designed to streamline the planning system, reduce unnecessary bureaucracy and speed up development.
Buildings are to be allowed to change-use from commercial usage to residential without the need for planning permission, and house builders will be able to demolish existing vacant residential and commercial buildings and build new homes in their place, also without planning consent.
Whatever your personal feelings are, those working in construction who are nervous about whether this will mean a number of new business opportunities will be harder to identify, needn't fear.
Glenigan's comprehensive construction research methods, technology and data sources mean that our customers won't miss out, as our Content Director, Robert Davis explains: 
"Changes of use (even within the same planning use class) will often still require informal interaction with LPA's to ensure development is not undertaken unlawfully.  The LPA's publish details of such initial or informal interactions in a number of ways – all of which are captured by Glenigan:
Prior Approval notices

Permitted Development enquiries

Pre-Application Activity or Notices of Intention

Scoping or Screening requests

Certificates of Lawfulness
"Uniquely, Glenigan operates the latest and most sophisticated technology to capture ALL types of planning data, INCLUDING all the above. These are processed and published in the same way as a formal Outline or Detailed application and form part of the fully comprehensive dataset that Glenigan provides. 
"Also, the Planning Regulation changes will not affect all projects for several reasons:
It only covers England (not Wales/Scotland/Northern Ireland)

Does not cover conservation areas or other special planning zones

Will not apply if material external works are required (such as signage)

Many will be converted from uses outside the new Class E – for example former A4 Drinking establishments and A5 Hot food takeaway use classes have been excluded from Class E

The changes take effect on 1 September 2020 but there is a "material period" from 1 September 2020 to 31 July 2021 which phases in gradually some of the changes.
"Therefore, many Change of Use applications will still be required to be submitted in the traditional way as a formal planning application which Glenigan will capture and publish for our customers benefit.
"Glenigan exclusively includes many non-planning data sources which contribute over 50% of all new projects published. These non-planning sources include:
The Builders Conference – the trade association of estimators at bidding contractors supplying over 10,000 projects a year at the tender stage – unique data partnership with Glenigan.

The Considerate Constructors Scheme – "Best Practice" scheme that contractors sign up to – details of all such projects are shared exclusively with Glenigan (6,000 p.a.)

Building Research Establishment – The BRE share exclusive details of all projects assessed for the BREEAM certification (approx. 1,000 p.a.)

Media Sources – thousands of web-scraping processes run daily over local, national and trade press along with monitoring thousands of company websites for the latest news.

Tender portals – public portals publishing tender and contract award notices are monitored to capture any new projects or updates.

SHELAA & LDP's – Local Development Plans and Strategic Land Availability Assessments published by the LPA's are routinely scrutinised to identify early stage indications of future development.
"All the above will identify projects which may have bypassed the planning process. These are fed into the Glenigan service and tracked through to completion by our team of over 100 web and phone researchers. Over half of all projects in the Glenigan database are initially identified via these sources which are unavailable elsewhere."
"In summary; Glenigan will remain the premier source for all relevant developments through its comprehensive technology and its exclusive data partnerships – this unrivalled coverage is unique to Glenigan."
A more detailed look at the legislation changes
The Government has recently published proposed legislation to bring changes to the Planning Use Class Order by creating two new classes of permitted development (PD) rights.  From 1 September 2020 existing buildings that are already used for Class A1, A2, A3, B1 and certain D1 and D2 uses will fall within a new single Class E and unless the permissions they operate under have specific controls, will be able to change to other uses within that new class without the need for planning permission.  
The Government has said it wants the use classes system to better reflect the diversity of uses on high streets and in town centres to give businesses the flexibility to adapt and diversify to meet changing demands. 
We have reviewed the Proposed new Legislation see link; https://www.legislation.gov.uk/uksi/2020/757/pdfs/uksiem_20200757_en.pdf 
In short, although there are big changes proposed many projects will still be required to go through the formal planning process due to either being located outside of England, the use change being outside of those classified within the new E class, the requirement of some form of exterior change (such as signage) to be submitted.  
The proposed change of use will in many cases still require a prior notification approval or pre-planning type "advice" request to be submitted (which Glenigan captures) and of course Glenigan also operates with a significant amount of non-planning data sources which contributes to over 50% of all new projects created. 
The key points are:
The proposed change is only applicable to England 

The changes take effect on 1 September 2020 but there is a "material period" from 1 September 2020 to 31 July 2021 which phases some of the changes relating to applications and Permitted Development rights

Use Class E will be named the "Commercial, business and service" class which incorporates the previous shops (A1), financial and professional services (A2), restaurants and cafes (A3) and offices (B1) use classes. Uses such as gyms, nurseries and health centres (previously in use classes D1 Non-residential institutions and D2 Assembly and leisure) and other uses which are suitable for a town centre area are also included in the class. 

The former A4 Drinking establishments and A5 Hot food takeaway use classes have been removed. Changes of use to or from these uses can give rise to important local considerations, for example, to ensure that local pubs can be protected or to prevent the proliferation of hot food takeaways. 

Cinemas, concert, dance and bingo halls which fell within the former D2 use class are not included.  This will mean that changes to and from these uses will be subject to full local consideration through the planning application process.

If the change of use is not within the specified classes planning permission will still be required; the legislation is clear that "other material changes do require planning permission ensuring that such changes of use can be fully considered by the local planning authority and residents" so if there are changes to the outside of the shop then it could still need a formal planning application

If applicants seek an open Class E use, then there will also be complex issues around the extent of planning conditions and S106 obligations required to control the myriad of potential impacts.  This may in practice lead applicants to seek a simpler course of seeking permission for a single or flexible use involving one or more of the uses within Class E which would, once implemented, benefit from the flexibility to move within the other Class E uses.  If a simpler course of seeking planning permission is required then Glenigan would again capture these applications 
In summary the new Planning Use Classes are:
A Classes cover retail and food and drink consumption

B Classes cover places of work like offices and manufacturing

C Classes cover places of residence 

D classes cover institutions and leisure uses 
New Permitted Development Rights
The Government is also proposing adding new Permitted Development rights which will allow:
Vacant commercial and residential buildings to be demolished to make way for new housing

This change will come into effect on 31st August 2020. 

Planning permission will not be required to demolish and rebuild vacant and redundant commercial or residential buildings if they are re-built as homes. Instead a simplified application is required through the "prior approval" process which Glenigan will still capture 

Many Limitations and exclusions are included within this.  If a development is to make use of the new Permitted Development right, the old building must:

Have a footprint of no larger than 1,000m2 and be no higher than 18m

Have been built before 1990

Not be within a conservation area, National Park, Area of outstanding natural beauty or a site of special scientific interest

Have been vacant for at least 6 months before the date of the application for prior approval

The right provides consent for works for the construction of a new building that can be up to two storeys higher than the old building with a maximum overall height of 18 metres.  The demolition and subsequent construction must be completed within three years of the date of the grant of prior approval.
Planning permission will not be required however a simplified application is required through the "prior approval" process. Glenigan still captures all Prior Approval applications and these will be captured and published in the same way.