Shelving and storage specialists Rackline have streamlined their sales process with the help of market intelligence from Glenigan.
The company uses Glenigan to source construction leads on projects across the UK, enabling them to make timely sales enquiries at every stage of the development process.
"After our website, Glenigan is our second biggest source of both sales and appointments," said Rackline's telesales manager Laura Pearson.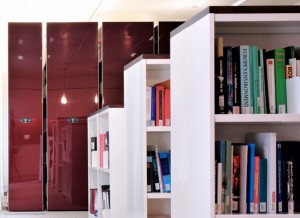 "Glenigan definitely brings us results."
Staffordshire-based Rackline designs, manufactures and installs high-density storage, racking and shelving systems that can provide savings in storage costs of up to 50%.
Rackline's first subscription started in 1996 but in 2009 the company looked elsewhere.
Rackline returned to Glenigan in 2011 and recently signed a new three-year deal. Ms Pearson said: "We used a competitor but found the information was a lot more accurate at Glenigan and the results were also better."
The group sells predominantly into health, education and local government projects, plus the commercial and office sectors. What Rackline wanted from Glenigan was accurate, up-to-date construction leads.
Ms Person said: "The stage in the construction process we speak to people varies.
"Sometimes we speak to the end-user, or we could speak to an architect if what they are doing is a feasibility study.
"Further down the line, an architect could specify a product. It's then up to main contractors bidding to come up with a price. So our telesales department approach the buying department at those contractors to see if we can be included in their bid."
Ms Pearson said: "There's so much information on there that we can find. I don't think we've even scratched the surface in terms of what the system can do."